The time has come for the end of the summer yacht season. Just back from the International Sydney Boat Show, the French shipyard Amel is now getting ready to take part in the major exhibitions this autumn: Cannes, Newport, La Rochelle, Genoa, Annapolis…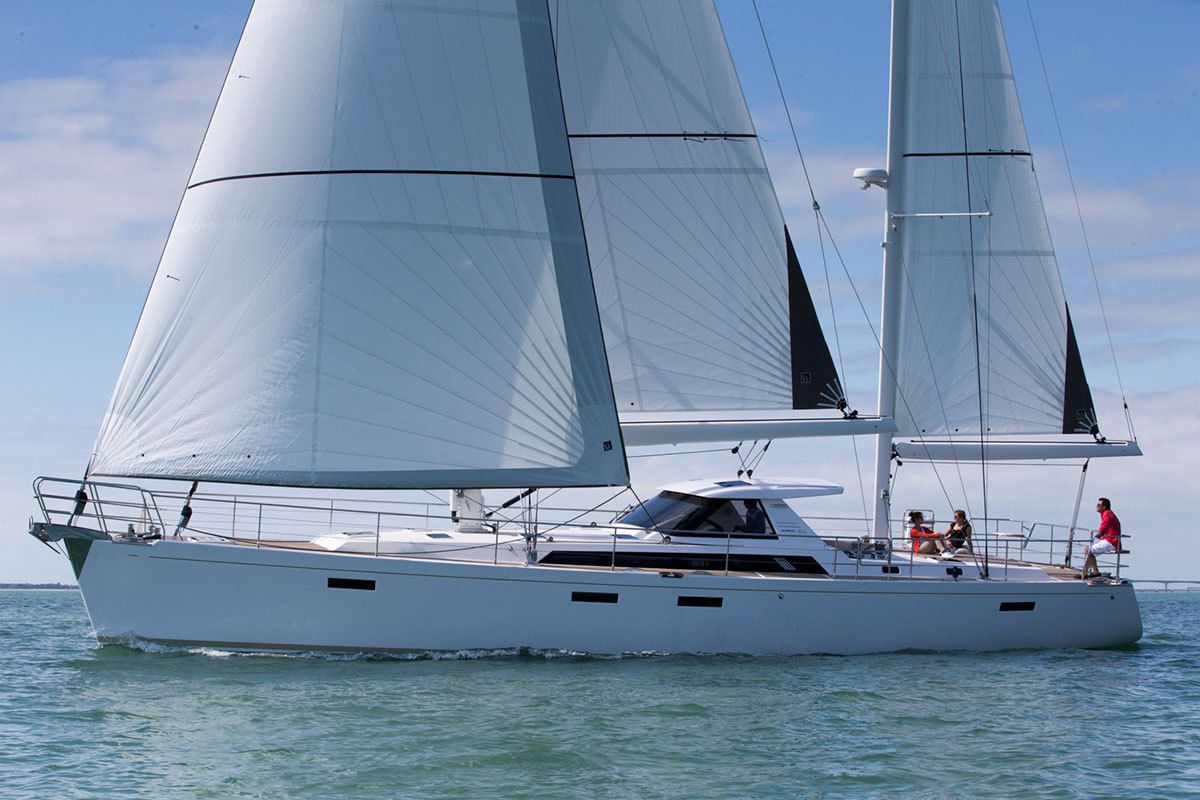 Historically, autumn is the time of year when yacht lovers assemble for the key boat shows, to start imagining next year's navigation season!
Once again this year, Amal Yachts will be present, revealing its universe of 55 and 64-foot yachts and sharing its lifestyle. These events are also the occasion for the La Rochelle constructor to visit its loyal community of boat owners from around the world, as well as fostering new encounters.
Amel in attendance at the major international boat shows for the autumn season
Thanks to the shipyard's on-site sales teams, it is easy to find out about the brand and its latest developments. Agents will be available to greet visitors and provide information in several locations, including Kronenberg Yachting (Germany), Sail Away (Italy), Ultrasail (Russia), McMichael Yacht Brokers (USA) or Yate Center (Spain).
FRANCE
Cannes Yachting Festival from September 6th to 11th 2016
Berth n° QSP 019 and QSP 140 - Vieux port de Cannes, Quai St-Pierre
Yachts on show:
AMEL 55 hardtop version, light interior finish, 3 cabins
AMEL 64 4-cabin version with garage for tender, American walnut interior
FRANCE
La Rochelle Grand Pavois Boat Show from September 28th to October 3rd 2016
Berth n° PON 3 – 1 – Port des Minimes
Yacht on show: !
AMEL 55 hardtop version, light interior finish version, 3 cabins
ITALY
Genoa Boat Show from September 20th to 25th 2016
Berth n° C 145 – Banchina C, Marina, piazzale Kennedy
Yacht on show:
AMEL 64 4-cabin version with garage for tender, American walnut interior
USA East Coast
Newport (Rhode Island) from September 15th to 18th 2016
Dock N-10 - Old Port marina
Yacht on show:
AMEL 55 hardtop version, mahogany interior, 2 cabins
USA East Coast
Annapolis US Sailboat Show from October 6th to 10th 2016
Location: Intersection dock E1 / dock F2 - In-water City Dock, downtown Annapolis, Maryland
Yacht on show:
AMEL 55 mahogany interior, 2 cabins, hardtop