It's almost Christmas, and if you're tempted by 10-metre sailboats, the Nautic 2019 is the perfect place and opportunity to enjoy yourself!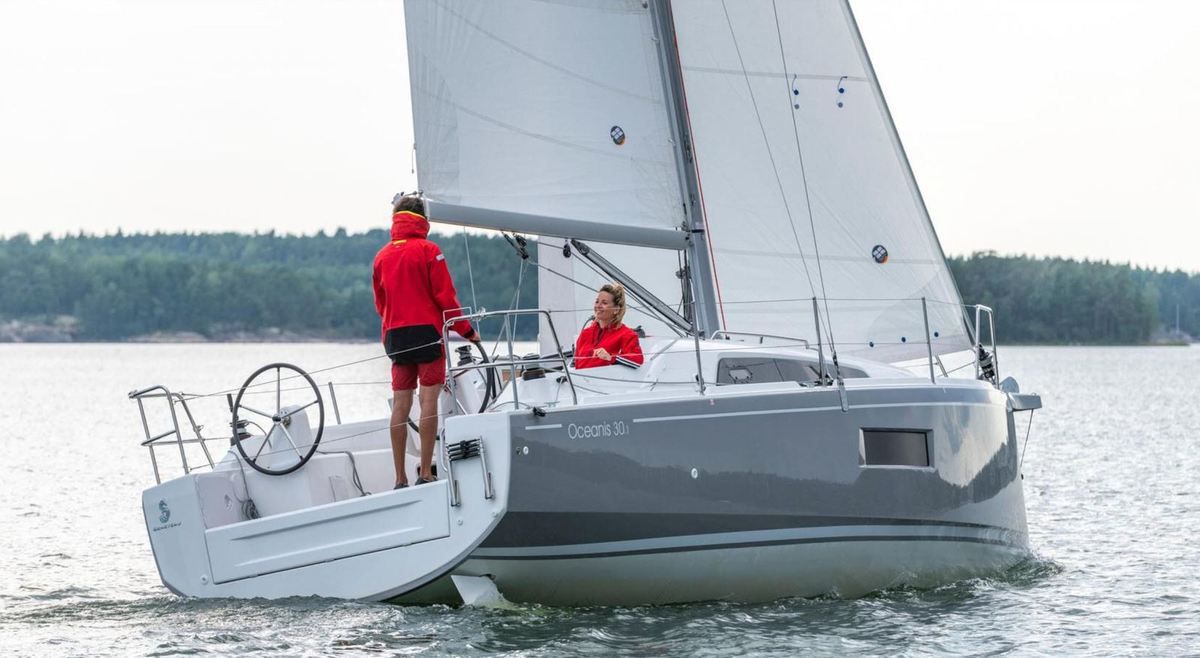 The year is particularly good for sailboats, large and small. Here is our selection in sailing yachts less than 10 meters long.
Sport, who wants sport?
Jeanneau settles at the Porte de Versailles with 6 sailboats, including the Sun Fast 3300 2019 missile, designed by the Andrieu and Verdier tandem, arch-rigid, built 100% by infusion, light, beautiful and habitable, it will wreak havoc.
In a more consensual style, Jeanneau also exhibits the Sun Odyssey 319, a pretty 9.50 m sailboat, very habitable, elegant and comfortable.
In direct competition with the Sun Fast 3300, the J99, from the J Composites yard, does not give in to the trend of bilges and keeps a rounded and elegant hull. A vast customization program allows you to equip it with a pure regatta or a fast cruiser.
The Pogo Structures shipyard is landing with its rocket of the year, I named it the Pogo Foiler! What is it about? A 6.50 m Pogo mounted on foils so that everyone can take off legally! Do they deliver a helmet as a gift or do they offer air navigation courses with the boat, mystery....
At Bénéteau, there are no new products in the sports section, but a perfect opportunity to compare the First 18, 24 and 27.
In light sailing, it is impossible not to admire the very fast catamaran Nacra F18. Epoxy shell, daggerboards and rudders carbon high elongation.
Sailfast also offers the Viper Foil. We knew the Viper, a real bomb in the dinghy version, we added foils for flight. It's strange, with these foilers, you'd think you were talking about the Paris Air Show!
The transportable ones
In the transportable family, there are first of all those transported, certainly (3.00 m wide) but by truck, without an exceptional convoy. You will pass it from one navigation basin to another by road, via a carrier.
This is the case with the very successful and habitable Bénéteau Océanis 30.1, which has all the characteristics of a great and much more. A "smile" and versatile boat.
Still in the transportable, but towed by a VL, Northman deposits under our tree his Maxus 24 Evo and Maxus 26 that we present more. Seriously built mini cruisers. With 100 units sold in France on the 24th, the 24 Evo offers more space, more light and volume for always 7.35 m long.
It's impossible not to visit the transportable trimarans
The sport version with the Tricat 20 Performance, a coastal raid trimaran, safe and fast, fun and stable.
Don't you have anything against a little more comfort? Come and visit the Danes, specialists in the art of living, design and comfort that you will find in the Dragonfly 28 and 31 (multi of the year 2019. Beachable, fast, well finished, transportable, we love camping in these conditions, marketed in France by HelloMulti.
Finally, if you only want to allocate two backpacks to your sailboat, the Tiwal 2 (2.80 m) and Tiwal 3 (3.20 m, more rigid because it has an aluminium exoskeleton) are made for you. Tyres with daggerboards, they are as comfortable at the start of a beach as they are used as a "toy" from a larger boat. Players, they are perfect for exploring the anchorages or enjoying the anchorage when the crew does not appreciate the joys of the lodging and the spray....
The classics
Finally, among the classics, the Ateliers de la gazelle des Sables failed, in the living room, to our great pleasure, the Gazelle Breizh (3.35 m and 4 rigging available including one side), the Gazelle des Sables 2.70m, self-righting). The site also features the amazing Gazelle des Îles (new in 2019, 3.90 m, 5 rigging available, including a schooner, probably the smallest ever built), absolutely charming, as well as a rigid tender 2.33 m long and 25 kg, practical, the Loustic, whose weight allows it to be carried. on any pair of davits.
Well, have you made your choice? Not yet? Race to the Nautic from December 7 to 15, Porte de Versailles and try your luck to win, by drawing lots, a "Loustic"!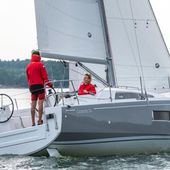 Nautic 2019 - les voiliers de moins de 10 mètres à découvrir à Paris - ActuNautique.com
C'est bientôt Noël, et, si les voiliers de 10 mètres vous tentent, le Nautic 2019 c'est l'endroit et l'occasion idéale de se faire plaisir !! Le nouveau Bénéteau Océanis 30.1 L'année est ...
http://www.actunautique.com/2019/12/nautic-2019-les-voiliers-de-moins-de-10-metres-a-decouvrir-a-paris.html