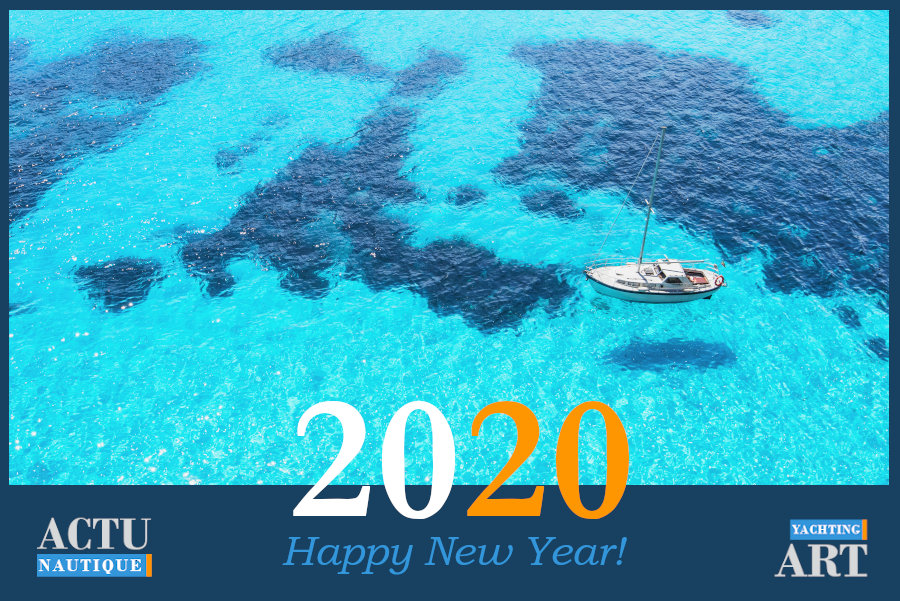 At the beginning of the year 2020, allow me to present you, on my own behalf and on behalf of the whole team of your magazine, our most sincere Wishes of Health, Happiness and Success !
May this year, which is just beginning, meet your most diverse expectations, especially in what brings us together today, boating and the practice of boating in its most diverse forms.
The year that is coming to an end will have been a year of strong growth for Yachting Art and ActuNautique, its French speaking version.
We owe this growth to you, who over the years have trusted us to follow our news feed wherever it is available, be it on our sites, in our various social networks or on our web TV channels. Thank you for your loyalty, your encouragement, your favorites and your claws that allow us every day to question ourselves, to move forward in the right direction.
For 2020, our objective is to continue along this path, by further strengthening our presence in the field, our seatrials, and by going out to meet you more and more.
You will have the opportunity to discover new features over the weeks on Yachting, such as the model of your site, which is evolving slightly for more sobriety and better ergonomics. More than ever, our desire is to bring you total reading serenity, when you decide to join us to spend a real moment of happiness.
Other evolutions will follow soon, but shhh... I didn't tell you anything !
In the meantime, Happy Nautical Year to you !

Nicolas Venance
Editor-in-Chief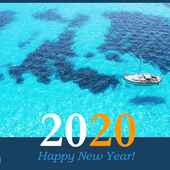 Buon anno 2020 a tutti! - Yachting Art Magazine
All'inizio del 2020, permettetemi di presentarvi, a nome mio e di tutto il team della vostra rivista, i nostri più sinceri Auguri di Salute, Felicità e Successo! Maggio di quest'anno, che è appe...
http://www.yachtingart.com/2020/01/buon-anno-2020-a-tutti.html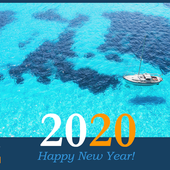 Frohes neues Jahr 2020 für Alle ! - Yachting Art Magazine
Gestatten Sie mir, Ihnen zu Beginn des Jahres 2020 in meinem eigenen Namen und im Namen des gesamten Teams Ihres Magazins, unsere aufrichtigsten Wünsche für Gesundheit, Glück und Erfolg zu ...
http://www.yachtingart.com/2020/01/frohes-neues-jahr-2020-fur-alle.html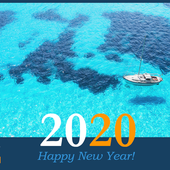 С Новым 2020 годом всех ! - Yachting Art Magazine
В начале 2020 года позвольте от своего имени и от имени всего коллектива Вашего журнала представить Вам наши ...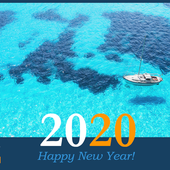 Bonne Année 2020 à tous !! - ActuNautique.com
En ce début d'année 2020, permettez-moi de vous présenter, en mon nom personnel et au nom de toute l'équipe de votre magazine, nos Voeux les plus sincères de Santé, de Bonheur et de Réussite...
http://www.actunautique.com/2020/01/bonne-annee-2020-a-tous.html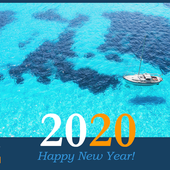 Feliz Año Nuevo 2020 a todos! - Yachting Art Magazine
A principios del año 2020, permítanme presentarles, en mi nombre y en el de todo el equipo de su revista, nuestros más sinceros deseos de Salud, Felicidad y Éxito! Que este año, que acaba de ...
http://www.yachtingart.com/2020/01/feliz-ano-nuevo-2020-a-todos.html