Giebelstadt, in the heart of Bavaria, is one of Europe's leading production sites for pleasure boats, employing 550 people. The factory, which was revolutionary when it was founded in 1978 (in the field of series production), is organised around 4 modular production lines, capable of manufacturing boats from 30 to 57 feet in length of all types, whether sailing or motor boats!
The site, which in its heyday allowed the production of nearly 3,500 boats per year before the crisis of 2007, has returned to a level of 450, with the integration of the Neo range of outboard boats, bought from Greenline last January, expected to push this figure even higher.
The first Neo proto will be built on site in mid-April, incorporating developments designed by the German shipyard.
In the current context of the Covid 19 epidemic, the German shipyard, like most local manufacturers, has decided not to close its site and to maintain production, by taking reinforced protection measures for its teams.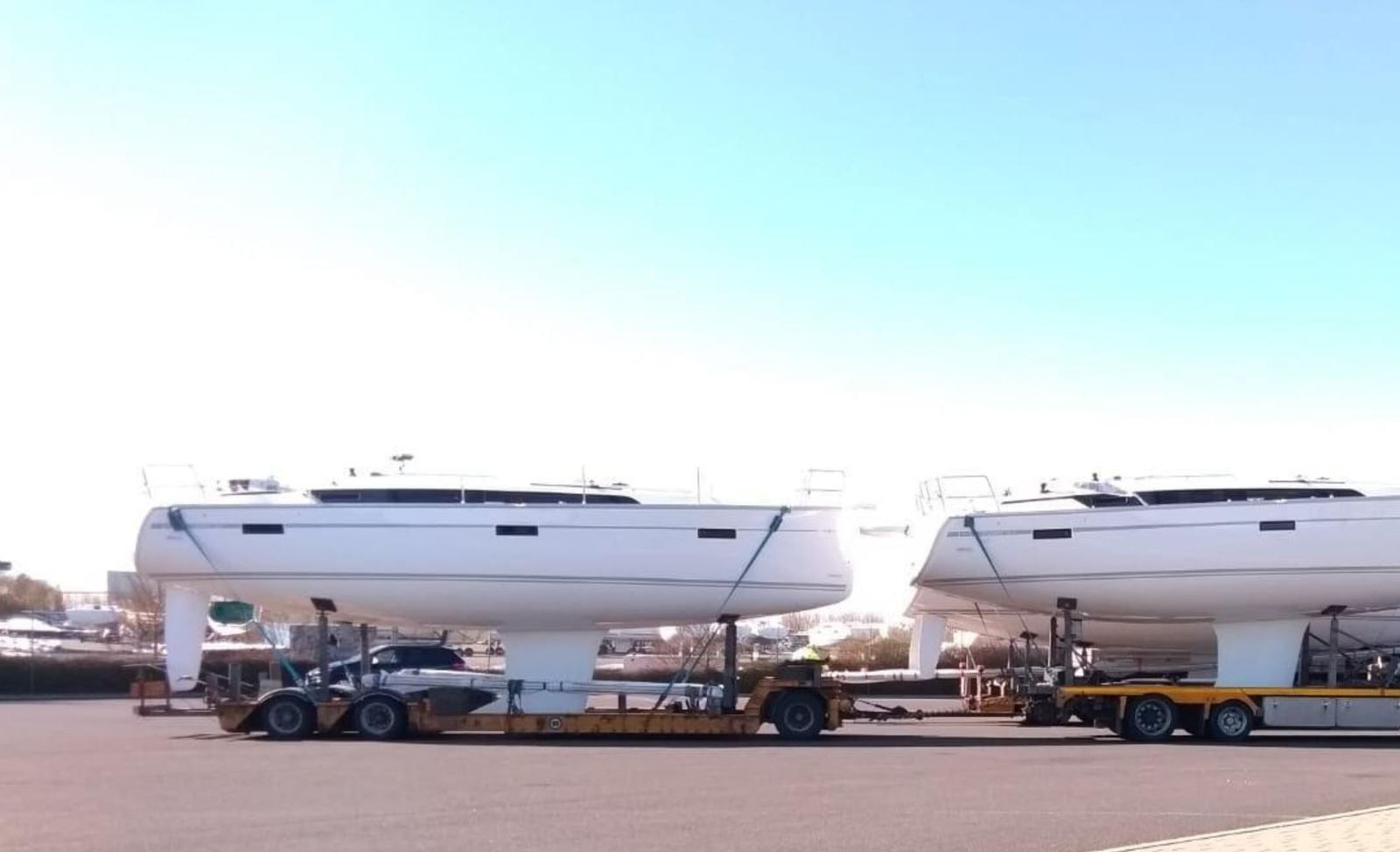 Most of the 120 administrative staff at Giebelstadt have therefore been placed on teleworking, while the production staff are on shift, wearing protective masks and having to follow very strict "barrier" procedures.
Last week, nearly 15 ships left the site for destinations as varied as the USA, Turkey, Norway, Italy, Croatia and of course Germany!
Marcus Schlichting, Head of Communications at Bavaria Yachtbau, told us that the site is "full until June", with the greatest uncertainty in the long term being the supply of certain spare parts.
"With the help of Brexit, we had stocked up on components from Great Britain," he explains. "For the rest of the parts, we are covered until mid-May, and our buyers are constantly working to increase our coverage even further, a task that is not made any easier by certain transport problems or even the closure of certain suppliers.
A daily challenge that has enabled Giebelstadt to meet its load plan, in order to honour its order book!