Solo was exhibited at the 2018 Monaco Yacht Show where it's already been announced by numerous media as the star of the four-day event.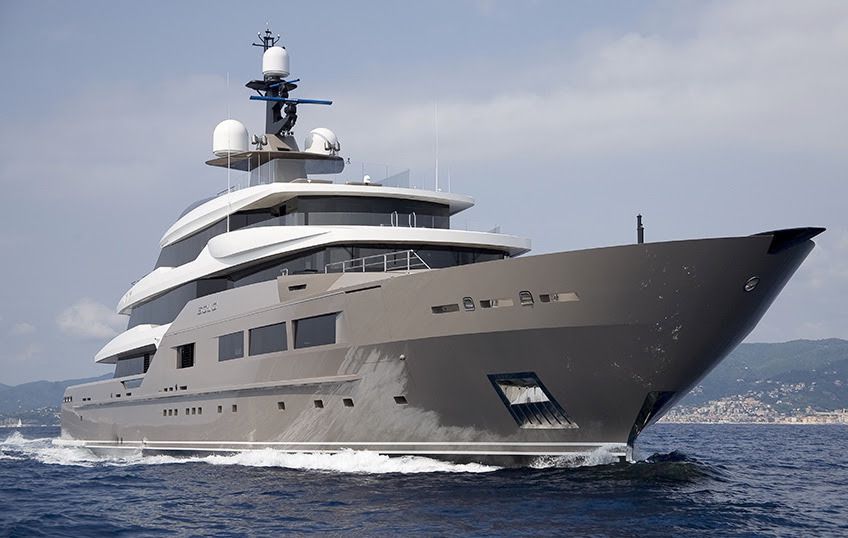 The yachts completed intensive dock trials and sea trials for over six weeks and has proven an incredible technical achievement that definitely puts Tankoa Shipyard on the map of the world's best large, quality yacht builders.
Solo has just been awarded a Yachts Trophy for the most efficient large yacht, proving that Tankoa's objective to position itself as an Italian competitor to Northern Europe's best builders is not a dream but a fact!

After the Monaco Show, Solo will head back to Genova for its final detailing, fine-tuning and handover to her owner, which is on schedule for November 15th. She will then make her maiden voyage across the Atlantic to start her winter season between the Caribbean, Latin America and the Bahamas.

A true technical marvel
Tankoa 72-meter/236' Solo is not only a gorgeous looking yacht designed for her exterior lines by Francesco Paszkowski with interior by Paszkowski's interior lead designer Margherita Casprini, she is also one of the most technically advanced yachts in her category with hull design by Professor Ruggiero.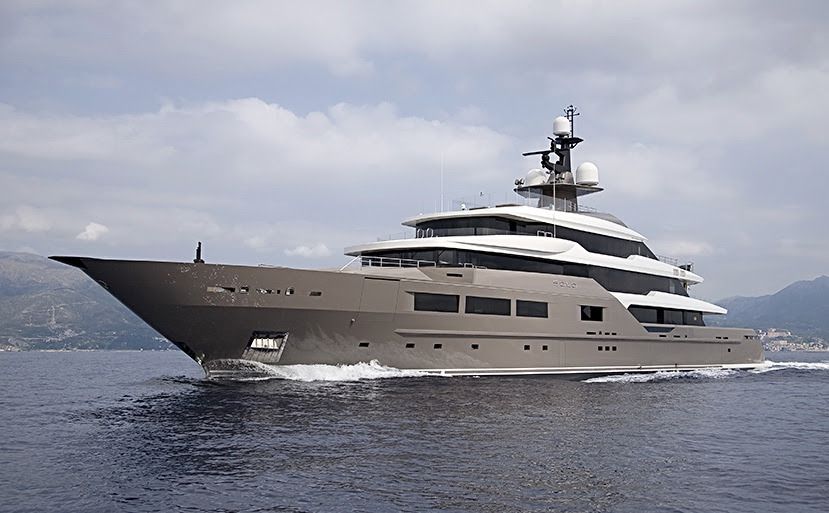 A few numbers:
72 meters long and 11.60 meters wide, Solo is 1,600 GT with a displacement of 1,120 tons at half load and 1,240 tons at full load.
Powered by twin Caterpillar 3516B main engines developing 1,825 kW, she is capable of 17.5 knots top speed.
Like all yachts in the Tankoa range, she comes with independent rudder systems, in her case from Rolls Royce, allowing manoeuvring in the tightest situations supported by a 200-kW Naiad hydraulic bow thruster.
The three Northern Lights generators, two 230 kW and one 155 kW, are equipped with HUG soot burners to eliminate the usual black smoke stain on the sides of the hull and allow guests to enjoy all the exterior aft decks as well as the beach club with open terraces with noodours than the sea and salty air.
The main engines are equipped with Eco Spray SCR (Selective Catalytic Reduction), significantly reducing emissions.
Solo has also been built according to the B5th rule requiring on fuel tanks that do not exceed 36-cubic meters each and build structurally at 1/5th of the maximum beam from the hull sides. As a result, fuel spillage risk is very limited in case of lateral collision.
As safety and comfort are paramount, she is equipped with lots of redundant equipment, including two independent stabilizer power packs powering the four zero -peed fins of 3.6 square meters each.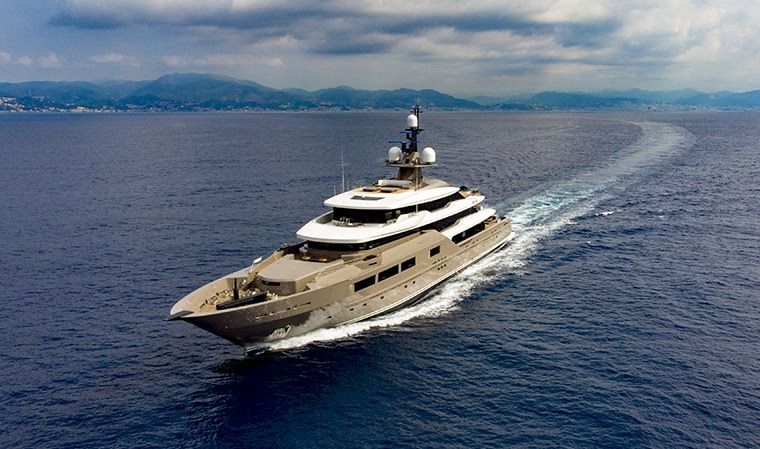 Quote from Michel Karsenti, Sales & Marketing Director, Tankoa Yachts
"Internally, Solo has been a true challenge. Since the inception of the project we clearly expressed our will to produce and deliver a boat that could compete head-to-head with the world's best builders, mostly from Holland and Germany. This ambition was impressed on all our engineers, craftsmen and project managers almost every single day during the construction. Today, after having extensively tested the boat, I can say with no doubt that we have achieved this ambition!
Solo is catapulting Tankoa to new heights and all the industry professionals who inspected her during the construction and over the past few weeks were taken aback when they understood that we truly deliver our promises.
In my position, facing clients and the brokerage community, it is paramount that my word and promises to clients are not only delivered but surpassed.
No board meetings ended up without the reminder of how important it was to position Tankoa as the highest quality builder in Italy. Today, seeing the interiors coming together with Francesco Paszkowski and his team installing the décor to get ready for the Monaco Yacht Show, I truly realize we simply have the best team a passionate builder could wish for.
Not only is Solo an astonishing looking yacht, she is the most efficient yacht I've ever been on. From the total absence of vibration to her silence and performance, I am just thrilled and can't wait to see the reaction of clients during the show."