The new 27 IconCraft, a tender with a length just over 7 meters and result of Marino Alfani's creativity, will be present at the Monaco Yacht Show. Built by the French Shipyard Icon Craft, it is characterized by its taut and muscular lines and minimalist style. Designed for those who want to enjoy the sea, it can be customized. It can also reach a maximum speed of 42 knots.

Marino Alfani, at his fourth partnership with the shipyard, designed the entire project, with the exception of the water lines, designed by the naval architect Guilhèm Andre-Heriaud. Alfani commented: "It is an immediately recognizable boat, thanks to an attractive and modern design, with a significantly wider cockpit, a garage for jet skis and an engine capable of reaching a maximum speed of 42 knots". The engine can be single – with one engine of 250 or 350 hp – or double – with two engines of 175 up to 250 hp.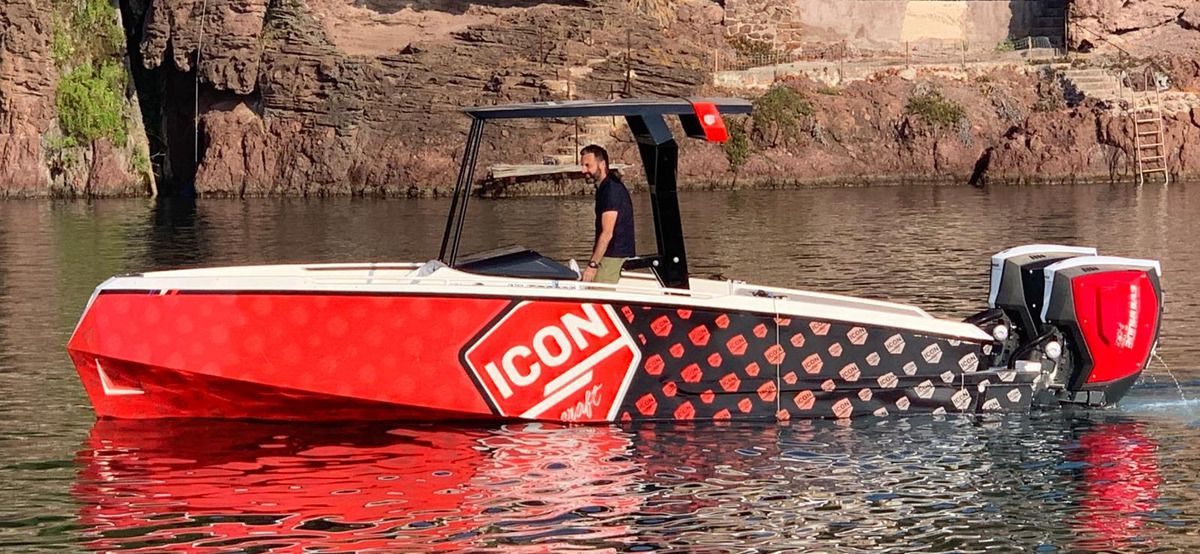 Upgrade of the previous model (the 24th), the 27 IconCraft is a vessel of distinctive character, made of aluminium, with very tense, clean and muscular exterior lines and an extremely minimalist interior design, Marino Alfani's unmistakable features.
27 IconCraft is the result of the close collaboration between the shipyard founded by Cédric Labouyrie and Marino Alfani. Born to stand out from the competition for some unique features, it will be launched at the next Monaco Yacht Show. The boat has been designed for a young and dynamic shipowner, in just 7 meters it presents concepts usually found on models of longer lengths (around 12 meters), such as the collapsible side panels which make the cockpit wider and versatile. Other features are the synthetic teak flooring (which requires little maintenance, precisely suited for a young clientele), a central bridge and a small dinette with a folding table to make room for the sundeck area.
This project was designed primarily for the French market but is also suitable for American shipowners, given that many have already shown interest in placing it on the United States market. Moreover, the French shipyard is already planning the execution of other important projects, that will be carried out in collaboration with Alfani: 38 IconCraft is in the engineering phase, while 34 is now on construction.