Lalou Roucayrol (France) and Alex Pella (Spain) on their 50ft trimaran, Arkema have won the Multi50 class of the 13th edition of the Transat Jacques Vabre after crossing the finish line in the Bay of All Saints in Salvador de Bahia on Thursday, November 16, 2017 at 07:49:19 (UTC), 10 days 19 hours 14 minutes and 19 seconds after leaving Le Havre, Normandy France.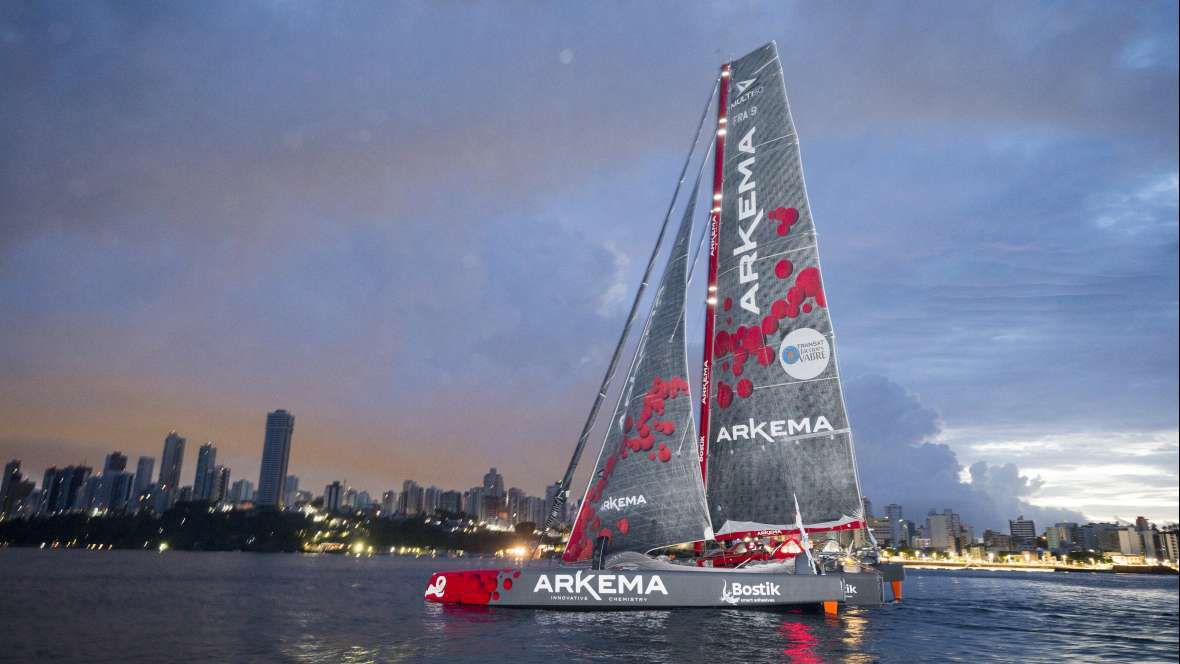 Arkema covered the theoretical course of 4,350 nautical miles at an average speed of 16.81 knots, but actually sailed 4,671 nautical miles at an average speed of 18.02 knots.
Arkema beat the previous record of 15 days 22 hours 27 mins and 37 seconds set by Franck-Yves Escoffier and Karine Fauconnier on Crêpes Whaou! in 2007 (the last time the race finished in Salvador de Bahia) by 5 days 3 hours 31 minutes and 18 seconds.