Pearl 95, the new flagship yacht, marks the company's entry into the superyacht market.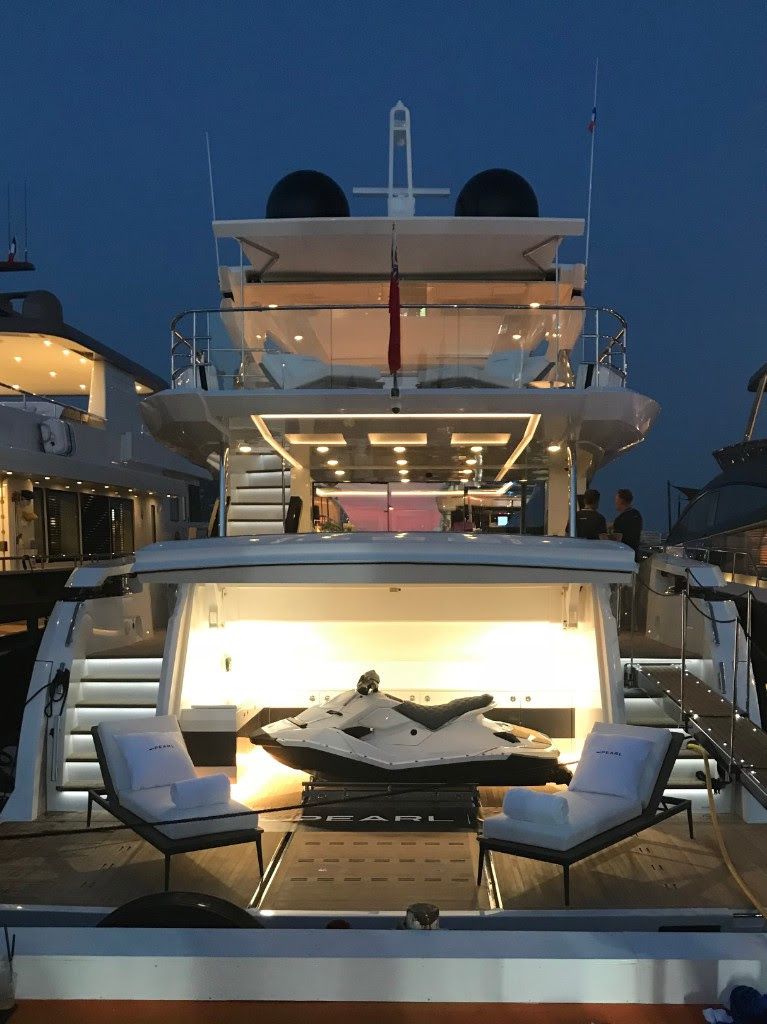 Pearl Yachts announce its attendance at the Monaco Yacht Show 2018. The show will be the opportunity to officially present its new flagship yacht, the Pearl 95.
The Pearl 95 continues the highly successful design collaboration between Bill Dixon and the internationally renowned British designer Kelly Hoppen. As innovative and ground-breaking as its smaller sisters, the Pearl 95 is even more luxurious and impeccably appointed, offering style and performance in a larger scale. Clients will have the opportunity to tour the yacht experiencing the full splendour of the exquisite interior, scrutinise the superior craftsmanship and see for themselves the attention to detail that has been considered throughout. With luxurious materials such as marble, teak, ceramic and linen used across both yachts, an onboard tour will delight all the senses and enable clients to fully visualise their own dream yacht.
During 2018 the company will be celebrating its 20th anniversary with great gusto, having already received several orders in the first half of the year. Pearl Yachts Managing Director, Iain Smallridge says, "The commercial success of the previous boat show season really demonstrates what a strong foothold Pearl Yachts has in the 60 to 100 foot flybridge sector. Our ethos of class leading product design, value for money and outstanding after-sales service has given us a leading edge and, this year, we are delighted to celebrate two decades of boatbuilding."