Yachting Art Magazine is already able to unveil, in exclusivity, the very first photos of the new Sunreef 50, one of the 4 models of the new range of sailing catamarans of the Polish yard Sunreef, world leader in the luxury semi-custom catamaran market.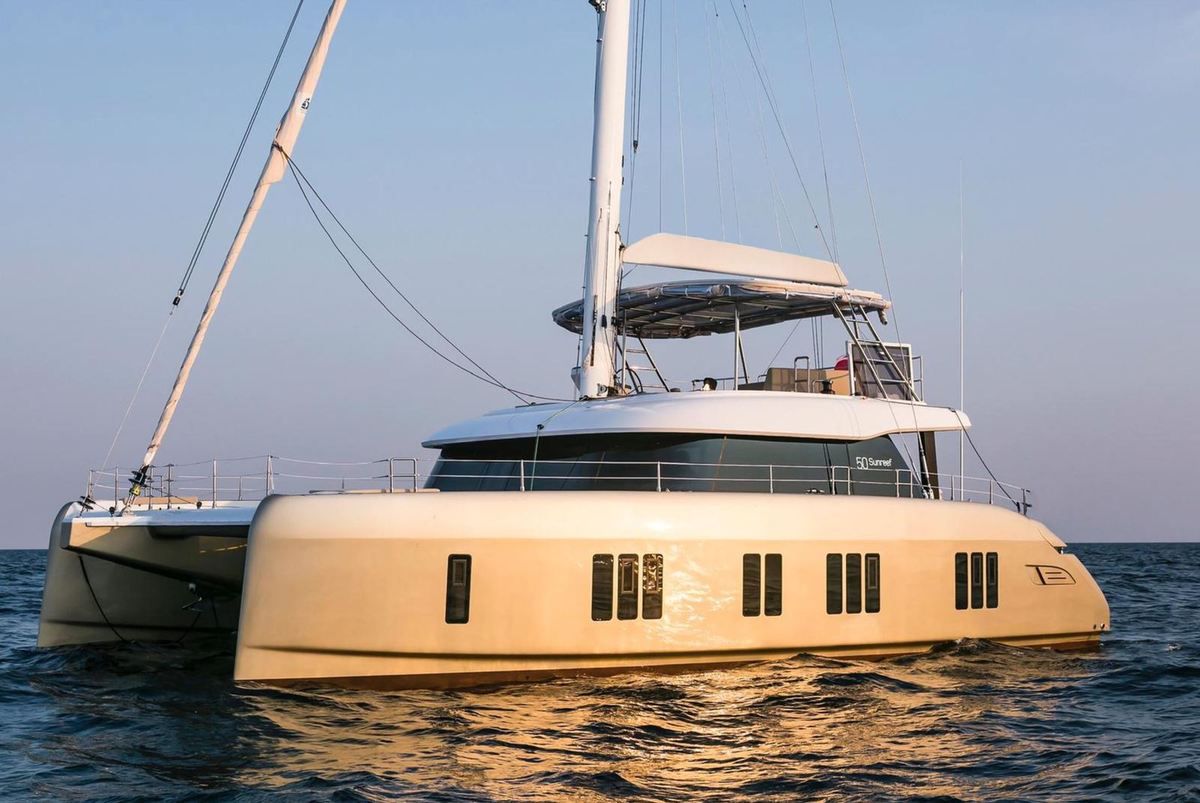 Less than a year ago, Sunreef created a buzz in the world of yachting by unveiling its brand new range of sailing catamarans at the Pomorskie Rendez-Vous of Gdansk, a range initially announced with 3 models Sunreef 80, Sunreef 60 and Sunreef 50.
This range of boats has been enriched since then with the announcement of a Sunreef 70 to come, released a new style, very powerful, characterized by inverted bows, high free edges, an imposing improved roof, fully glazed, framed by very safe passways when navigating.
Recognizable among thousands, this design was unanimous, which materializes a strong brand DNA, luxurious units, very marine behavior, and whose relatively high nacelles on the water, allow to consider oceanic sailing in the greater comfort and greater security.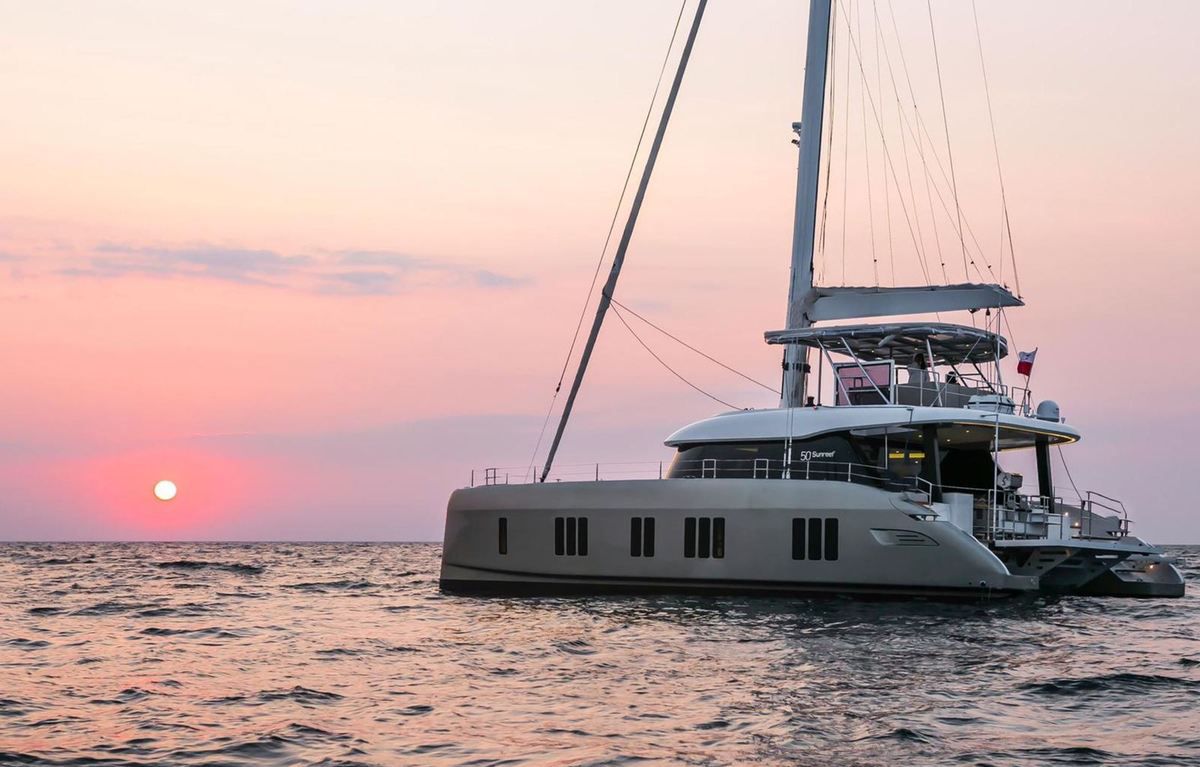 In Gdansk, we were able to visit the Sunreef 60 and Sunreef 80, two first opus of the range which is enriched with a Sunreef 50. We will not see the latter at La Grande Motte at the International Multihull Boat Show that will welcome a 60! A big first for Sunreef ...
This model is strategic for the shipyard and presents itself as a model of conquest; the Polish shipyard being not known to build model "that small" so far!
It targets a general clientele as well as a niche clientele, wishing to move upmarket enjoying a model size - and budget - still affordable, but built according to a program of semi-customization.
Like the other models in the range, the Sunreef 50 offers a front door to access a front lounge, extra living space, generally popular among boaters, which also allows excellent ventilation of the square, even in hot weather.
The Polish shipyard has declined two models of interior fittings, between a version 5 cabins, incorporating a beautiful owner suite, and a version 6 cabins, which should appeal to rental companies, especially in the context of cabin cruises....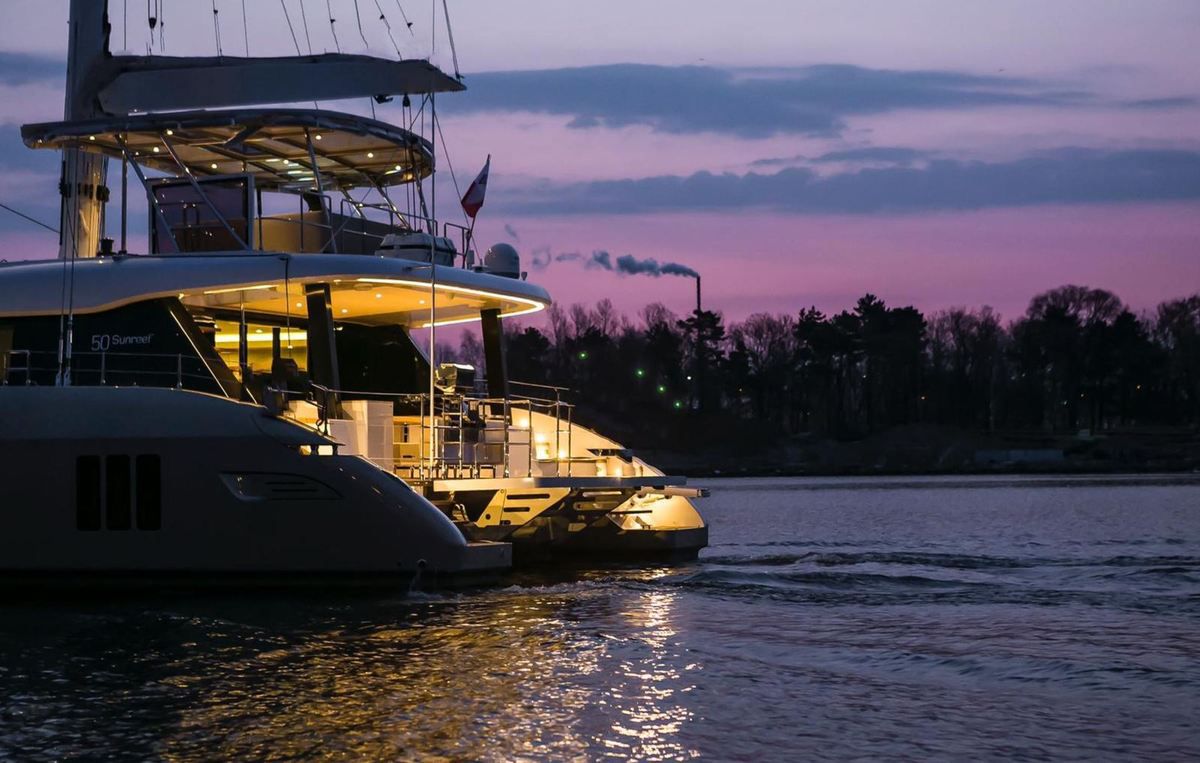 Sunreef 50 Datasheet
Composite construction
Length 15.2 m/50 pi
Maximum beam 9.1 m/30 pi
Engines 2 x 80 HP
Fuel capacity 1000 l (264.17 US gal)
Fresh water capacity 800 l (211.34 US gal)
Mainsail 75 m²/807.29 pi²
Genoa 55 m²/592.02 pi²
Living space 167 m²/1797.57 pi²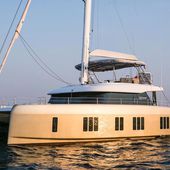 Scoop Multicoques - toutes premières photos du nouveau catamaran Sunreef 50 - ActuNautique.com
ActuNautique est d'ores et déjà en mesure de dévoiler en exclusivité, les toutes premières photos du nouveau Sunreef 50, l'un des 4 modèles de la nouvelle gamme de catamarans à voile du chan...
http://www.actunautique.com/2019/04/scoop-multicoques-toutes-premieres-photos-du-nouveau-catamaran-sunreef-50.html
The Sunreef 50 will be available versions 5 and 6 cabins