Sailing across the Atlantic and enjoying the heavenly waters of the Caribbean in a NAUTITECH 40 OPEN. A French couple and their three children are about to make this dream come true. And their voyage has already had a very auspicious start. At the beginning of August, the new owners took over the hundredth Nautitech 40 Open in Rochefort and more than 60 employees of Bavaria Catamarans came out to congratulate them.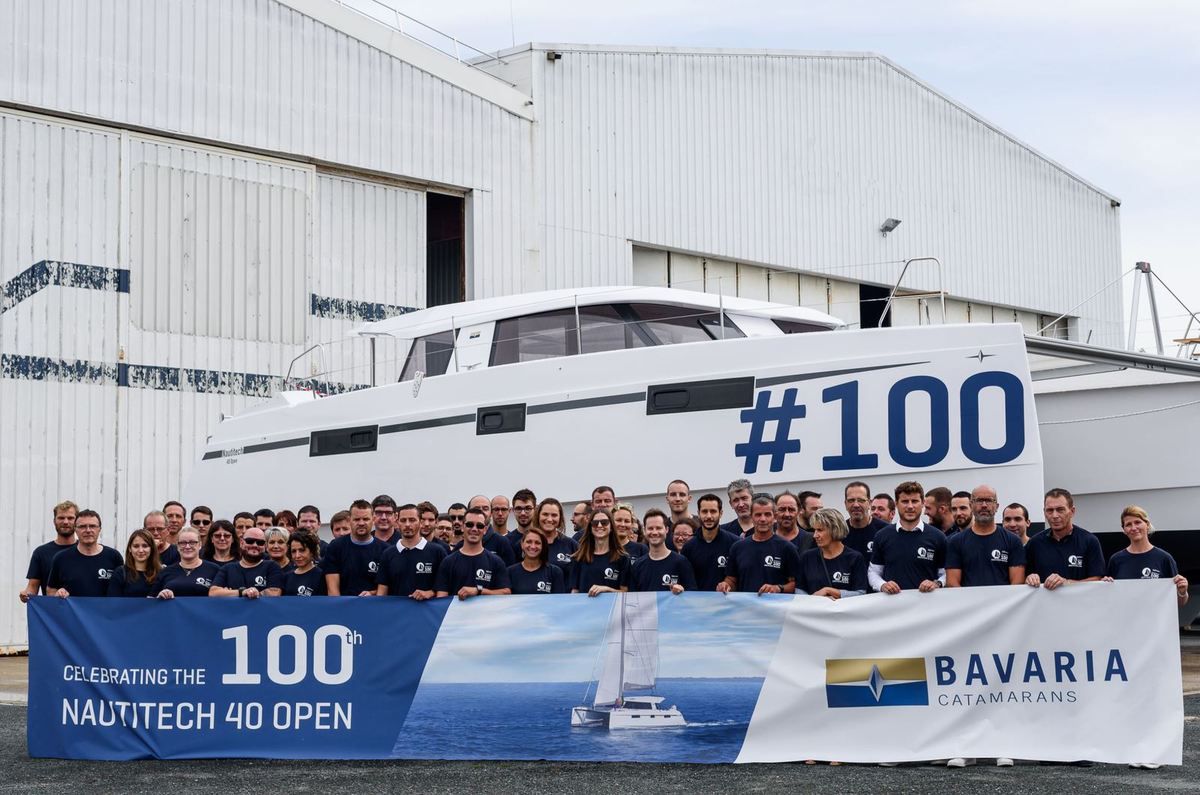 It is a success story seldom seen in the yacht building industry.
In September 2014, Bavaria Catamarans presented the Nautitech 40 Open for the very first time at the Yachting Festival in Cannes. This summer the hundredth Nautitech 40 Open has already been handed over to its owners. A couple from France will soon embark on their Atlantic crossing in her. Their destination is the Caribbean and their three children are on board with them.
"Many owners have already realised their dream of crossing the Atlantic or sailing round the world in a Nautitech 40 Open. Our owners value the excellent sailing performance, reliable seakeeping, and of course the comfort and space on offer. Naturally, we are extremely proud that yard number 100 will also be sailing across the Atlantic", reports Global Sales Manager Catamarans Vincent Guiot.
This year, Bavaria Catamarans will present the next generation of Nautitech 40 Open at the Yachting Festival in Cannes. The stylish design of the hull, the new luxurious layout inside and many new features have made the best seller from Rochefort in France even more attractive.