Team France implements a particularly complete technical team to follow the trainings of its AC50 boat, fine-tune the settings and accompany the ramping-up of its crew. Together with its flying sailboat, Groupama Team France is implementing a composite flotilla of vessels equipped with Suzuki outboard engines, whether for semi-rigid boats or for its 2 flagships, the two Bénéteau Barracuda 9!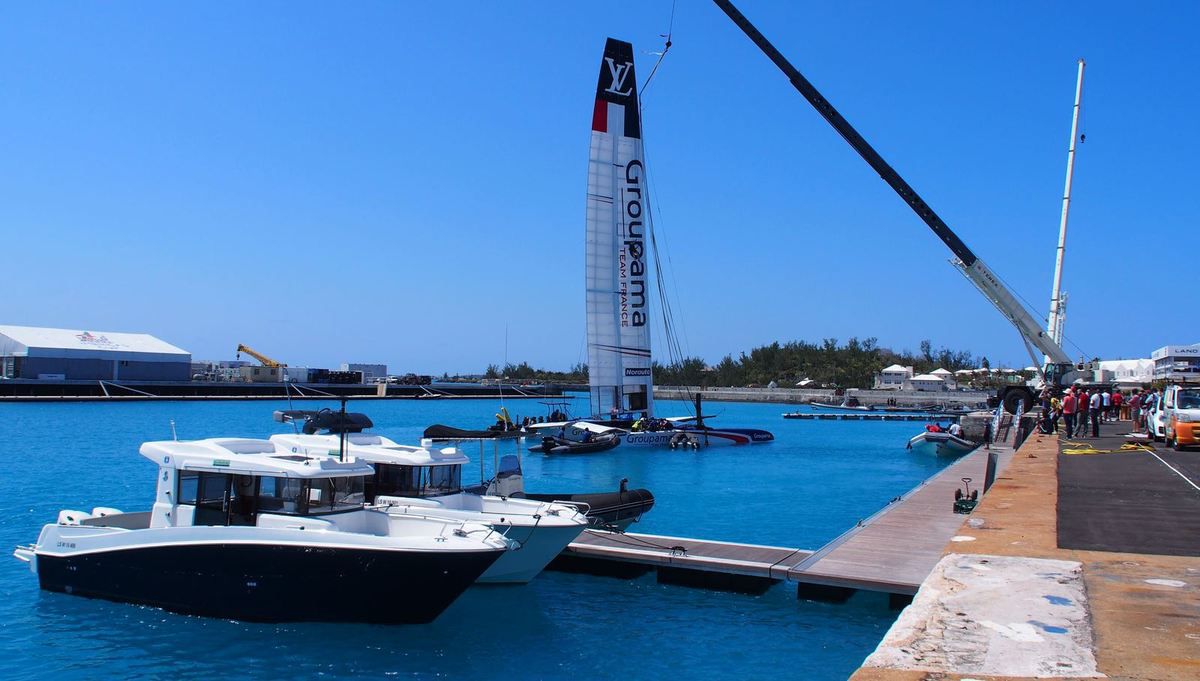 The technical base of Groupama Team France is Port of Ireland Island, Bermuda – The two Bénéteau Barracuda 9 are on standby during a launch of the AC50 boat of Team France.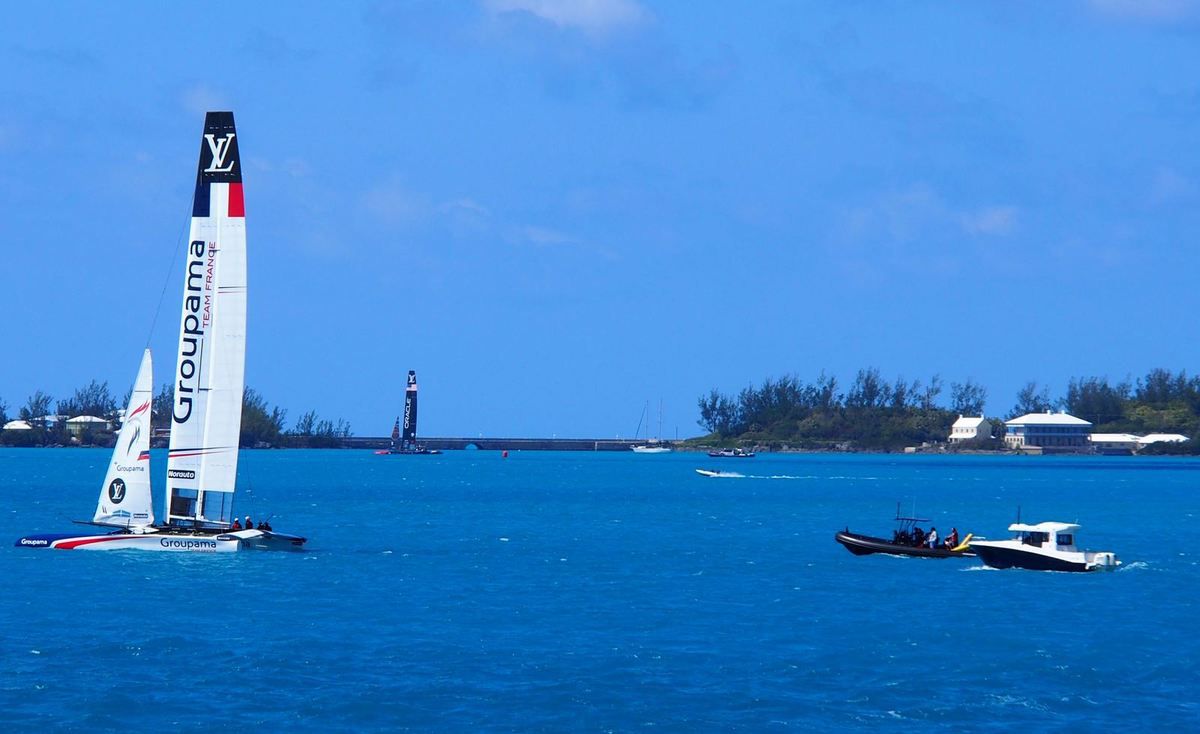 Between 2 sprints, the technical team takes stock, on the water.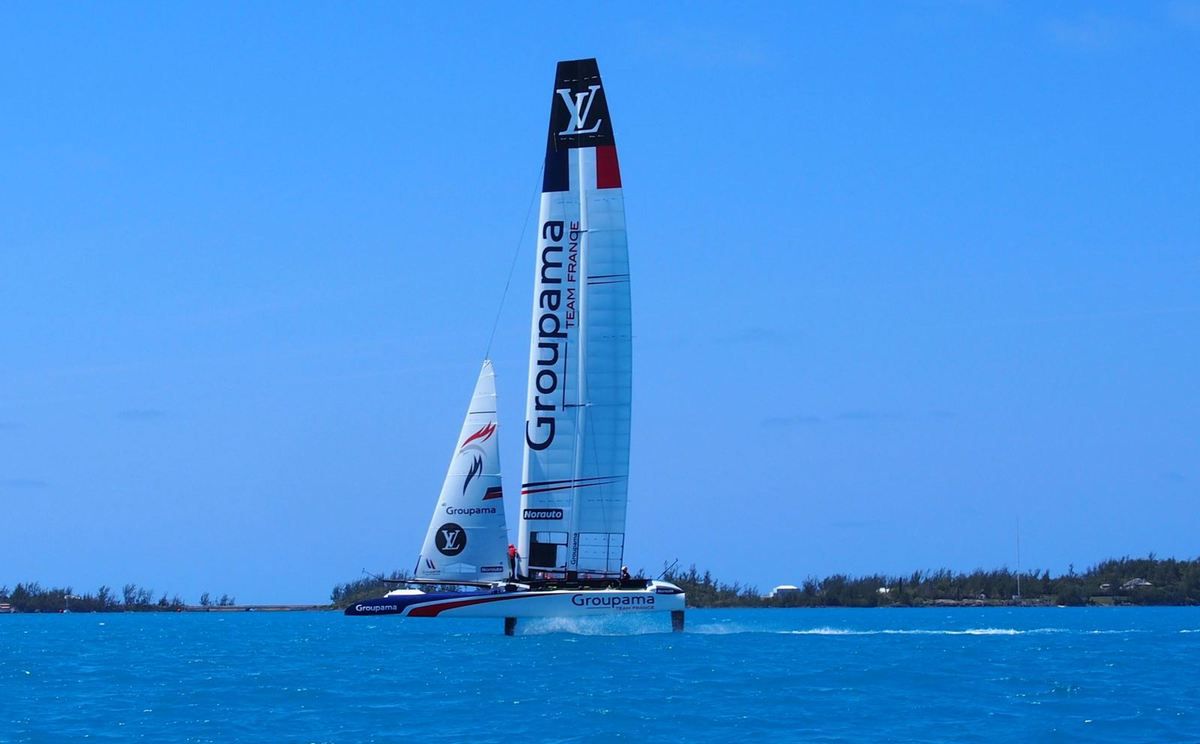 The AC50 Groupama Team France flies over the waves in the Bay of Hamilton. The motorboat flotilla of the technical staff is manoeuvring to accompany the athlete, and will need all the power of the Suzuki engines to follow...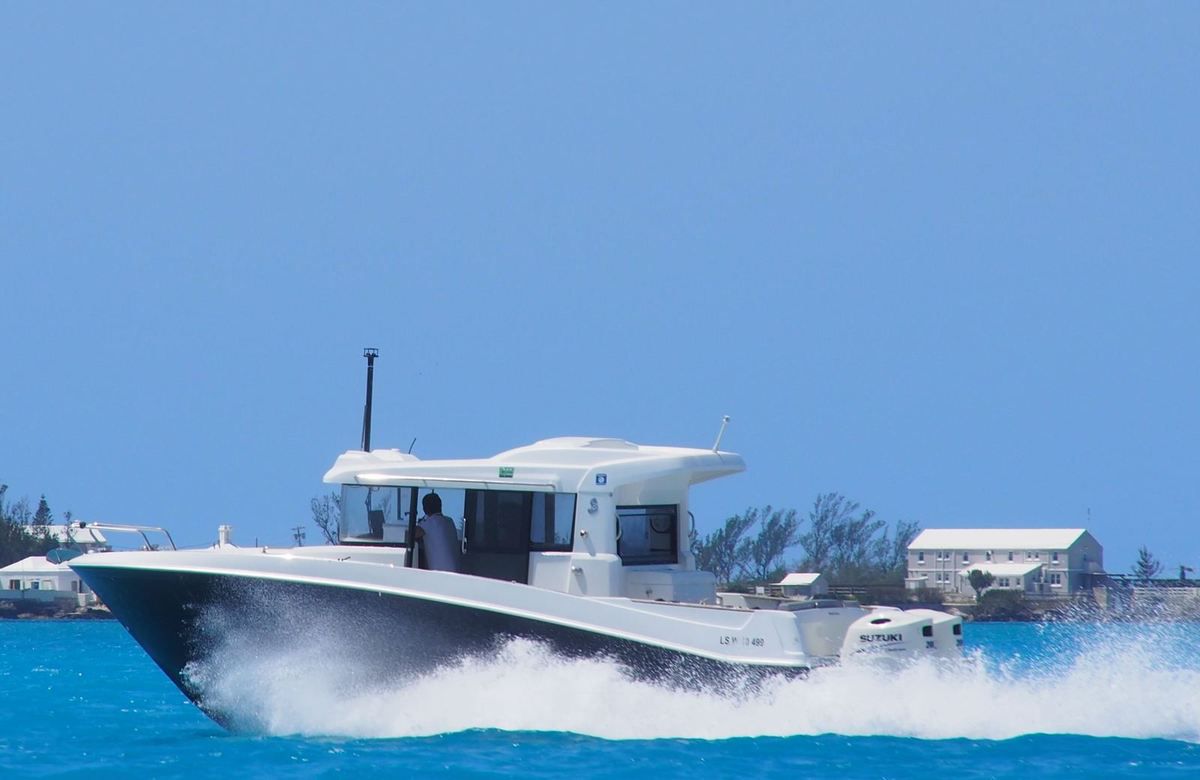 The two 200 cv Suzuki engines of the Barracuda 9 are not too much to follow the AC50 manoeuvring...
State of the art race, in Hamilton Bay. Team France launches two Barracuda 9, one for VIPs and the second one for the technical staff.
The Barracuda of Bénéteau present themselves like walkaround boats with Nordic design, dedicated to water sports, and especially athletic fishing. The range currently consists of 3 models (Barracuda 7, Barracuda 8, and Barracuda 9). These models are characterized by a deck layout for an easy on-board movement, a comfortable front cockpit and deep securing catwalks. The rear cockpit is optimized for sport fishing (canes, fish tanks, fishing station ...).
The Barracudas have been popularized by the Barracuda Tour, a fishing sportive no-kill competition launched by Bénéteau that over the years has become established at the international level.
The hull of these 3 models allows them to be used in all weather conditions. If the Barracuda 9 can be equipped with a semi-flybridge deck, the Barracuda 8 benefits from an elevated outdoor station, positioned behind the wheelhouse, a unique fact on a ship of this type.
=> America's Cup - the most Beautiful Pictures
of the 2 Bénéteau Barracuda 9 Accompanying the AC50 Boat
of Groupama Team France