Following the example of the Océanis 51.1, whose launch two and a half years ago turned the market for 16-metre yachts upside down, due to its extraordinary style and the volume available on board, the Océanis 40.1 intends to continue along this path, this time on the market for 12-metre cruisers!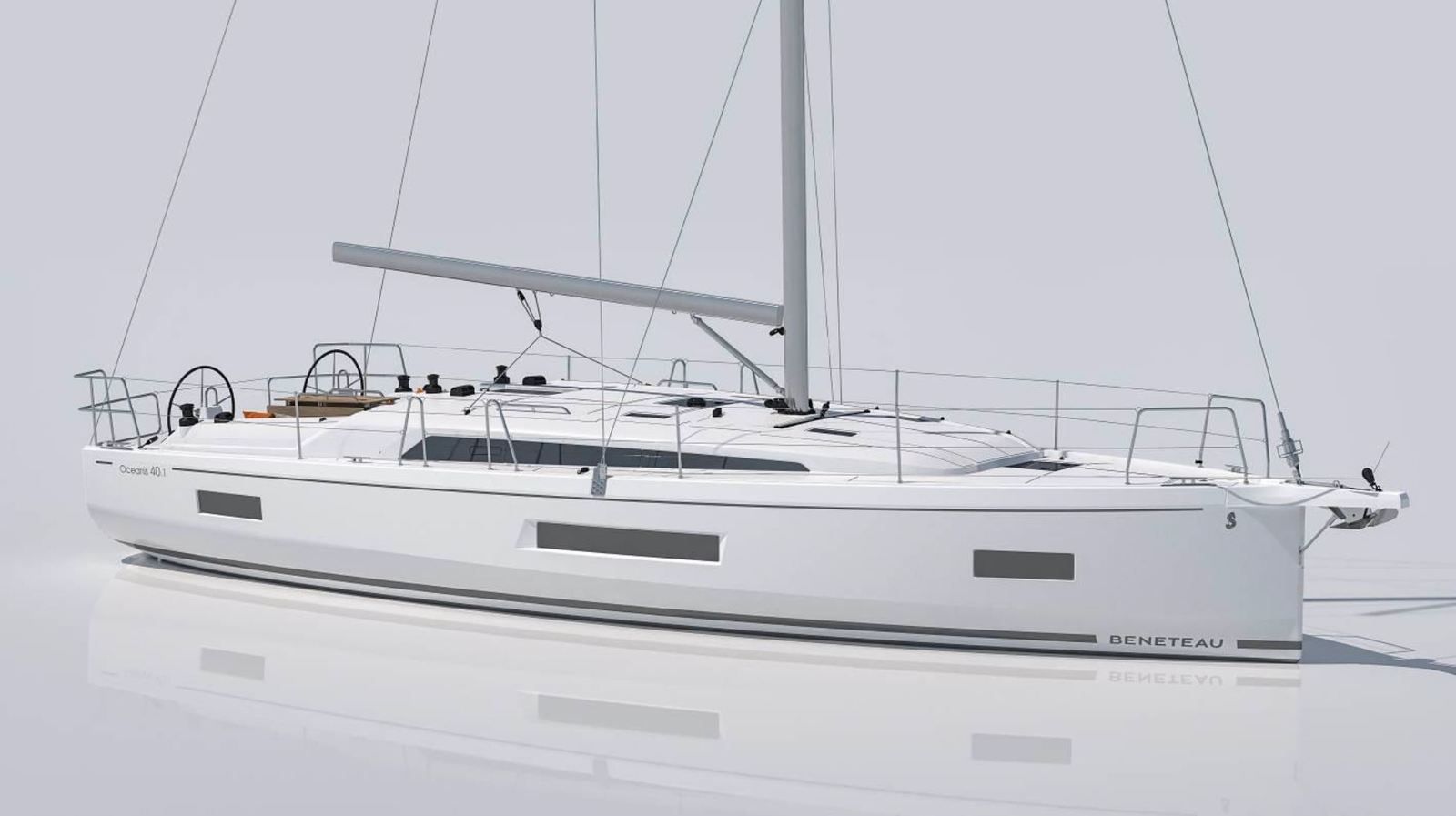 To succeed in this mission, Bénéteau has put all its trump cards on the table, offering the Océanis 40.1 in a wide range of layouts, draughts and rigging configurations.
The naval architect of the Océanis 40.1 is Marc Lombard from La Rochelle, who designed a tulip-shaped hull with a step extending over the first third of the hull, a choice that offers two major advantages: maximum speed potential below the waterline (the keel), and maximum volume at the front of the boat (above the waterline), a part where there is always a lack of space! As an example, this choice made on the 51.1 allows you to benefit from a cabin at the bow similar to that of a classic 55-foot sailboat!
In fact, the Bénéteau shipyard did not want to compromise with the Oceanis 40.1, which had to offer everything: as much pleasure sailing as at anchor or in port !
In this respect, the XXL deck layout designed by the designer of the Oceanis 40.1, the Italian Nauta Design, gives pride of place to space and ease of movement. In fact, his specifications were to imagine a 40-footer, offering the deck layout of a 40-footer with a... 45 feet !
Different versions of rigging
In order to meet the different expectations of boaters, the Bénéteau Oceanis 40.1 is offered with three types of rigging:
a high-performance "First Line" rig, with a raised mast and a deeper draft.
a furling mast with self-tacking jib (standard version), ideal for sailing alone or with a reduced crew.
a classic mast with the possibility of semi-full battened mainsail.
A generous deck plan
The Oceanis 40.1 has a tulip-shaped hull (clearly visible from 3/4 aft), which gives the boat a generous deck area, especially at the bow, making it easier to anchor, with the support of the bow nose, which is always welcome.
The low roof, angled coamings and clear gangways allow easy movement and comfortable access to the cockpit from forward.
The forward space is also found at the stern: the bow is wide, following the current trend. The cockpit of the Oceanis 40.1 is larger than that of its predecessor, the 41.1, which is organised around areas dedicated to manoeuvring and relaxation.
The two steering wheels (with two rudders and textile lines for a more pleasant and sensitive feel), on which the headsail manoeuvres are performed, give way to a vast saloon, organised around a central table, under which the life raft slides, framed by two L-shaped benches.
The two halyard and mainsail winches frame the descent.
At anchor, one will appreciate the generous bathing platform, which allows one to benefit from its private beach !
More volume and natural light inside the boat
Inside the Oceanis 40.1, yachtsmen benefit from an unusual volume on a 40-footer, due to the tulip-shaped hull.
Set against a walnut or floated oak background, the new Bénéteau cruiser from the Bénéteau shipyard relies on the volume and natural light that bathe this interior, to stand out and seduce.
Nauta Design's flair is evident in the combination of modern and warm materials, whether wood, panelling and textiles, but also in the taut lines.
The saloon of the Oceanis 40.1 is organised between a saloon and a chart table area positioned on the left and a C-shaped galley facing it, a choice that frees up space and contributes to increasing visual space.
When it comes to sleeping accommodation, the yachtsman can opt for four layout versions, between a 3 cabin and two head compartments, a two cabin and two head compartments, with a nice storage and workshop area (A version for couples who wish to spend a long and long time aboard their sailboat), a three cabin one bathroom and a four cabin two bathrooms. Enough to satisfy the greatest number !
With the Oceanis 40.1, Bénéteau is continuing to renew its range of family cruisers, capitalizing on the innovations developed on the Oceanis 51.1. A future best-seller is on the way !
The different layouts of the Bénéteau Oceanis 40.1
Yachting Art Data Sheet of the Bénéteau Oceanis 40.1
GENERAL DATA
Overall length - 12.87m
Hull length - 11.99m
Waterline length - 11.70m
Hull width - 4.18m
Long draught - 2.17m
Long draft ballast weight (cast iron) - 2007kg
Short draught - 1.68m
Short draft ballast weight (cast iron) - 2237kg
Performance Draft - 2.27m
Performance Ballast Weight (Cast Iron) - 2004kg
Air draft (excluding antennas) - 18.33m
Performance air draft - 18,78m
Light displacement - 8,180t
Fuel - 195l
Freshwater - 235l
Motor power - 45hp
RIGGING
Standard mast

Self-tacking jib - 27,40m2
Furling Mainsail - 42,40m2
Classic mainsail - 42,40m2
Furling genoa 105% - 34,30m2
Code Zero - 61,10m2

Performance mast (+0.45m)

Genoa - 36.10M2
Classic Mainsail - 43m2

CERTIFICATION / ARCHITECTURE
Naval architect: Marc Lombard
Interior and exterior design - Nauta Design
CE certification: A10, B10, C10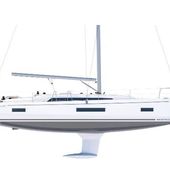 Alles über das kommende Bénéteau Oceanis 40.1 - Yachting Art Magazine
Nach dem Beispiel der Océanis 51.1, deren Einführung vor zweieinhalb Jahren den Markt für 16-Meter-Yachten auf den Kopf stellte, will die Océanis 40.1 diesen Weg weitergehen, diesmal auf dem Ma...
http://www.yachtingart.com/2020/03/alles-uber-das-kommende-beneteau-oceanis-40.1.html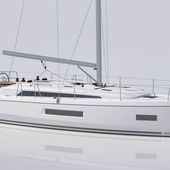 Tout savoir sur le futur Bénéteau Oceanis 40.1 - ActuNautique.com
A l'instar de l'Océanis 51.1, dont le lancement il y a deux ans et demie, a bouleversé le marché des voiliers de 16 mètres, de par un style et un volume disponible à bord hors du commun, l'Oc...
http://www.actunautique.com/2020/03/tout-savoir-sur-le-futur-beneteau-oceanis-40.1.html