While awaiting the Bali 4.8 scheduled for the 2020 International Multihull Boatshow of La Grande Motte, everyone thought that Catana Group was plunging on a new Bali 4.5. Fault !! the French shipyard announces the Bali CatSpace, a 40 feet catamaran offering 4 very beautiful cabins, including two exceptional front cabins, with sea view from the bed !! To discover on the next BOOT Düsseldorf, for first deliveries from March 2020!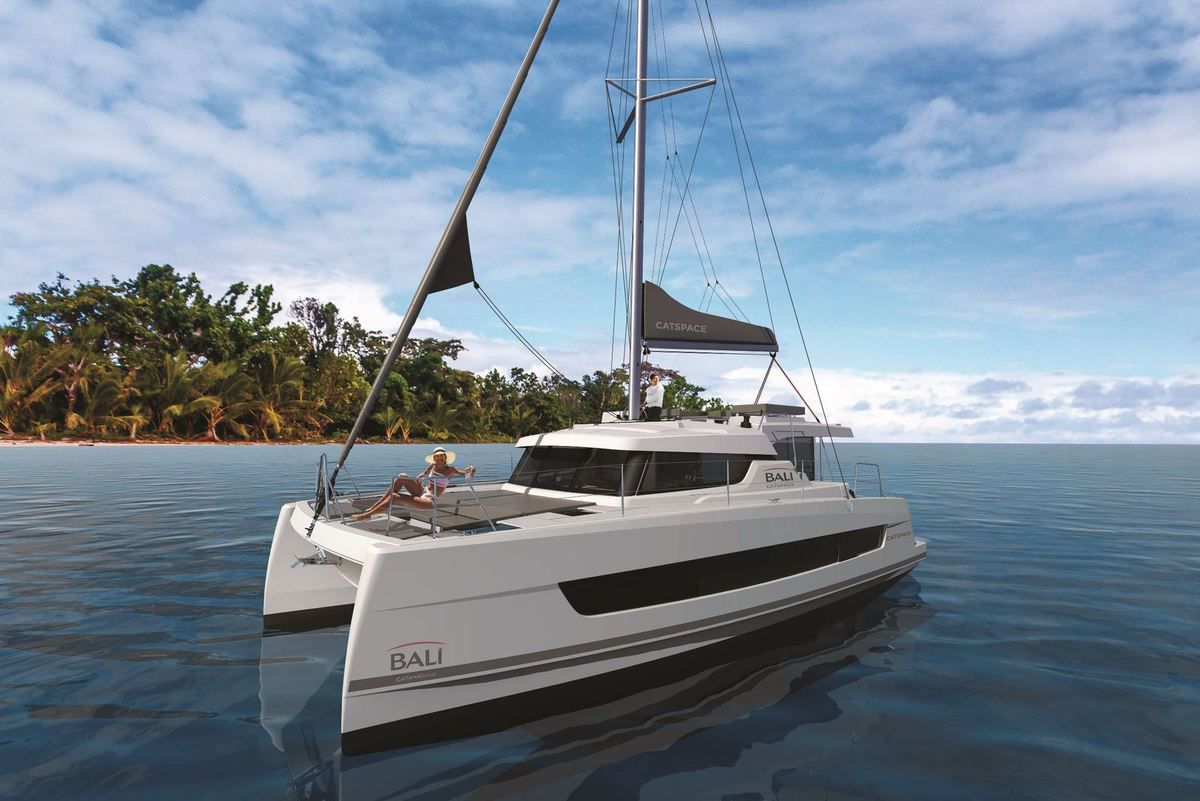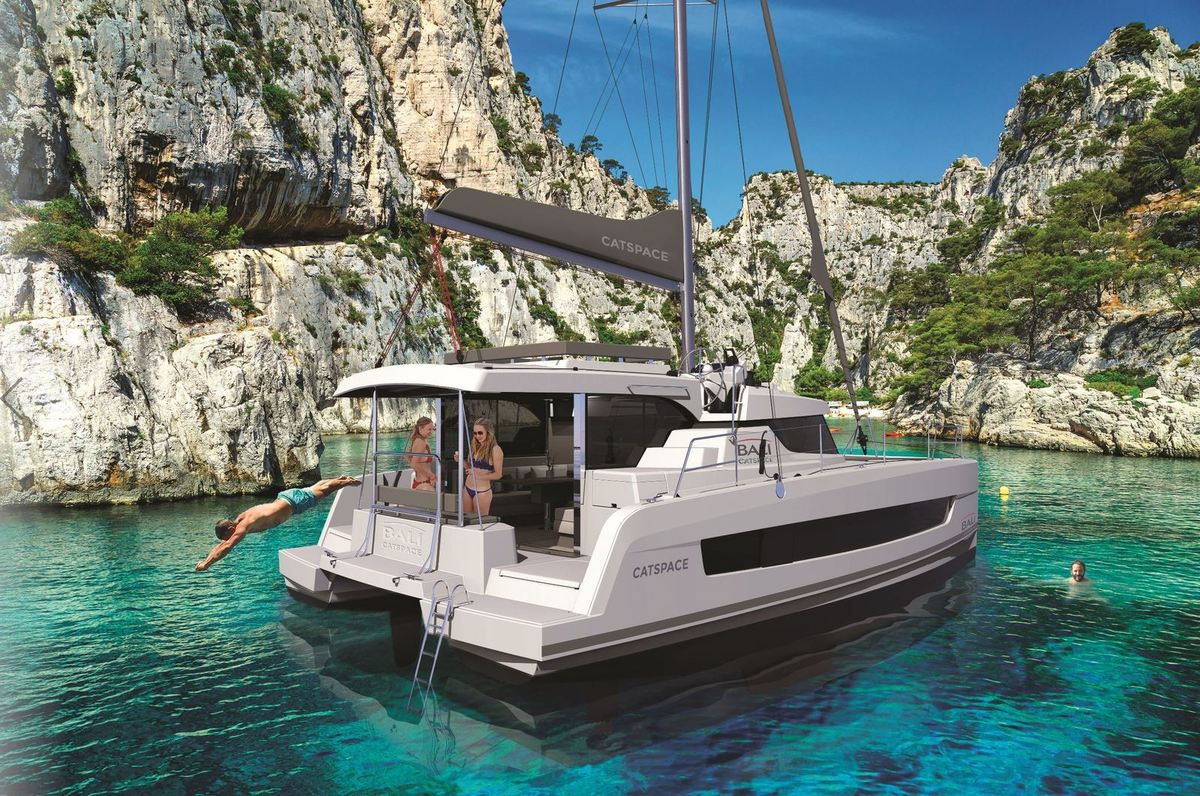 The Bali CatSpace draws its exterior design from Bali 4.8, a new model to be discovered at the next Multihull Boat Show
The design of the Bali CatSpace takes the evolutions discovered on the first visuals of the Bali 4.8, with inverted bow, a profile softened by the use of subtle curves, both in the cockpit cap and cockpit and larger hull glazings. There is an evolution at the level of the front cockpit: the forward moving of sunbathing can make imagine new volumes used inside ...
On the Bali CatSapce, the French shipyard wanted to offer a unique flybridge, with beautiful boating benches, and a very large sunbathing secured by a padded back. What reassure everyone and provide a space where everyone can go, without any apprehension.
The Bali CatSpace offers two layouts, with a 3 cabins version and a 4 cabins version. The big innovation is to propose two exceptional front cabins in size and service offered, with double beds facing the sea, and an additional single bed! 10 guest can comfortably sleep aboard , enjoying 4 bathrooms!
Aboard the Bali CatSpace, forget the narrow front cabins that one try to escape, at the time of distributing them !! The transverse bed, positioned in the rostrum give opportunity to admire the sea, once lying !! The headroom of 1.90m is amazing, as is the additional side berth. So far, in a 40 feet, we were fighting for the rear cabins: on Bali CatSpace, it's the opposite!
Saloon-Cockpit of the Bali CatSpace
The Bali CatSpace Cockpit-Saloon takes the latest style evolutions imagined by Lasta Design, with new materials, colors and colors. Note the vast space offered, which is organized at the back around the living-dining room, and at the front around the kitchen and chart table. The saloon-cockpit opens or closes on the sea, to offer a space to live worthy of a 45 feet. This is one of the comparative advantages of Bali catamarans ...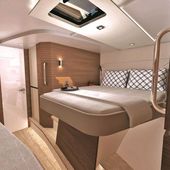 Scoop - Bali Catamarans annonce le Bali CatSpace, un 40 pieds unique en son genre - ActuNautique.com
En attendant la Bali 4.8 prévu pour le Salon de la Grande Motte 2020, tout le monde pensait que Catana Group planchait sur un nouveau Bali 4.5. Erreur !! le chantier français annonce le Bali ...
http://www.actunautique.com/2019/07/scoop-bali-catamarans-annonce-le-bali-catspace.html