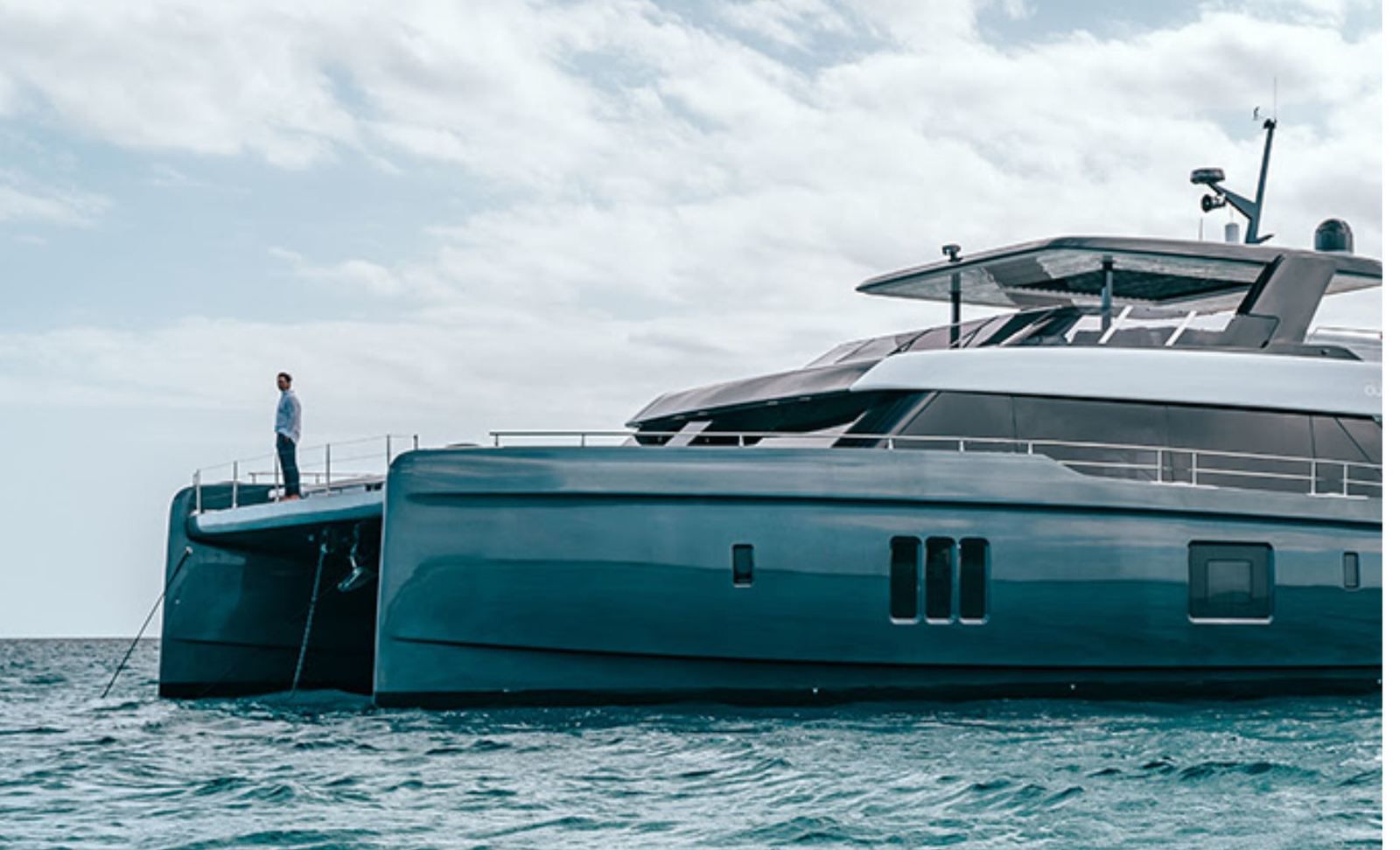 The tennis world champion has a passion for beautiful motoryachts. Today, he shows us, in pictures, his brand new acquisition, an 80 Sunreef Power, a luxury motoryacht catamaran, an exceptional unit that has enabled the Polish shipyard to enter the super yacht market on the same level.
If there is one development that everyone in the yachting world is watching with great attention, it is the current transfer of part of the clientele from monohull yachts from 100 to 200 feet to catamaran motoryachts from 70 to 120 feet.
This strong trend can easily be explained by a desire on the part of owners for greater privacy on board - less crew - for an equivalent living area and larger volumes.
In fact, demand is exploding in this sector, which reflects the soundness of the strategy of the Polish shipyard Sunreef Yachts, the world leader in semi-custom luxury catamarans, whose move upmarket in recent years is currently enabling it to take full advantage of this strong wave.
Among the latest units delivered by Sunreef, ActuNautique invites you to discover today, the motoryacht delivered a few weeks ago to Rafael Nadal, a unit which is much talked about in the yachting world.
Rafael Nadal, a yachting enthusiast
An experienced sailor, Rafael Nadal has been passionate about yachting since childhood and never misses an opportunity to go out to sea with his friends and family. Having owned monohull yachts until now, he decided to have a custom catamaran built for him after visiting and chartering Sunreef Yachts catamarans in the past.
Seduced by both the design and the living space of the 80 Sunreef Power, he opted for the latest model from the shipyard and took delivery of Great White last month.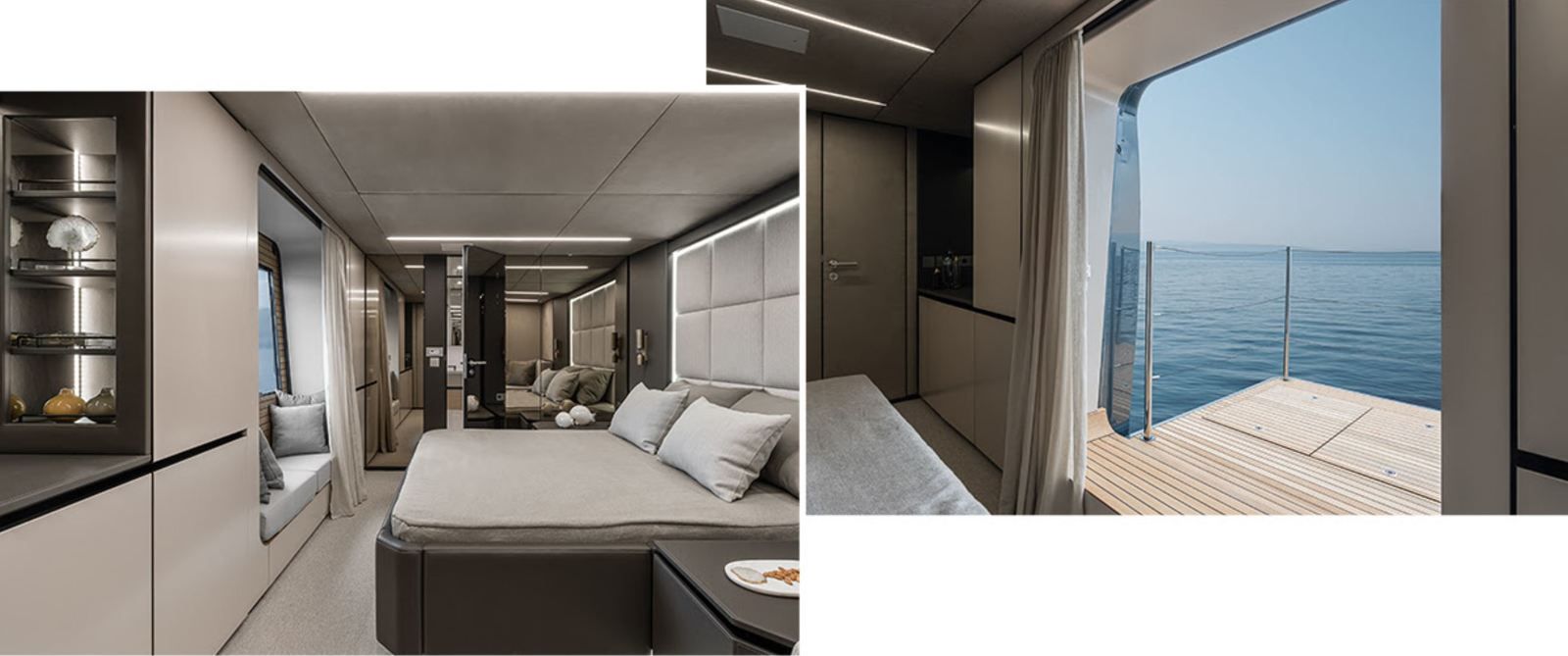 Great White, Rafael Nadal's 80 Sunreef Power can accommodate up to 8 guests thanks to its comfortable 4-cabin layout. The starboard hull houses the owner's suite, one of the guest cabins and the crew quarters.
The spacious master suite features a walk-in wardrobe, sofa, overhead fold-out TV and a private sea view balcony. The port hull accommodates two other guest cabins and the catamaran's galley.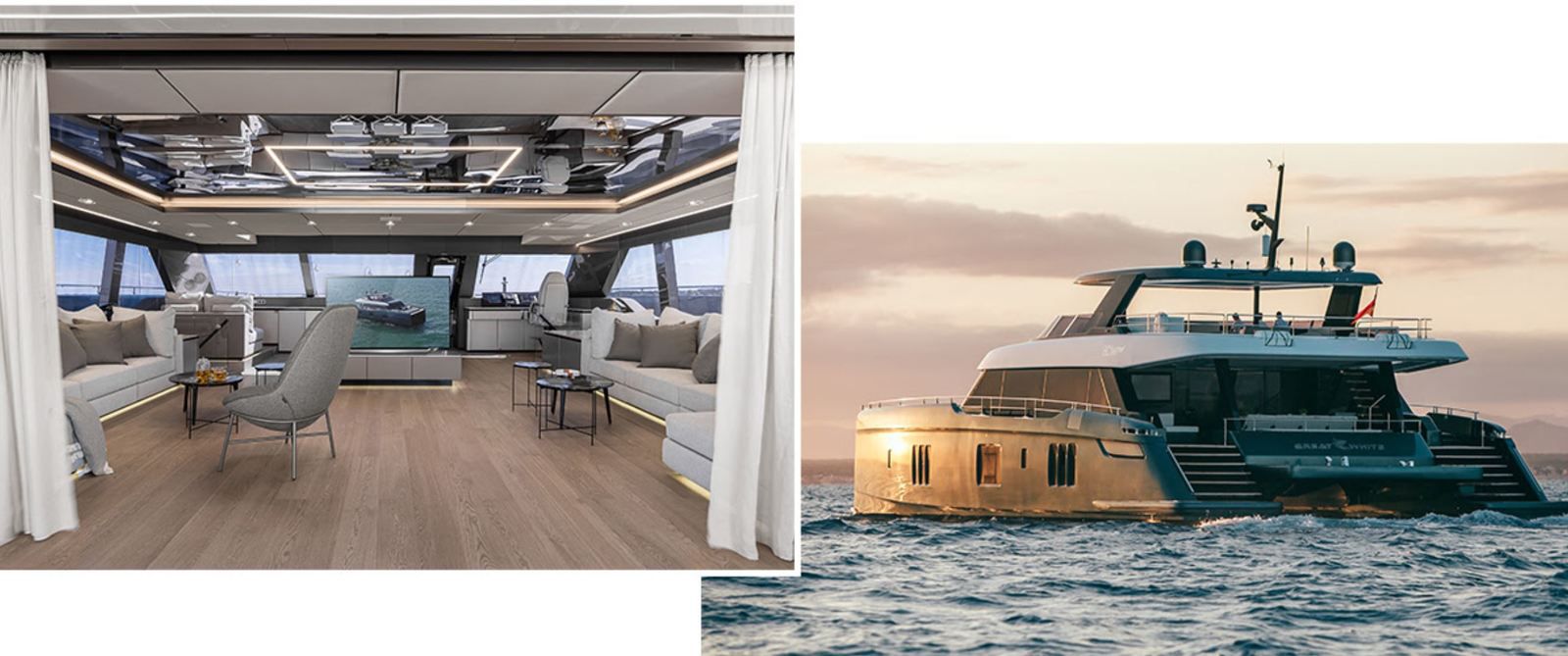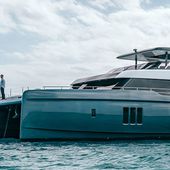 80 Sunreef Power - découverte de Great White, le motoryacht catamaran de Rafael Nadal - ActuNautique.com
Le champion du monde tennis a une passion pour les beaux motoryachts. Il nous fait découvrir aujourd'hui, en images, sa toute nouvelle acquisition, un 80 Sunreef Power, un motoryacht catamaran de ...
http://www.actunautique.com/2020/07/80-sunreef-power-decouverte-de-great-white-le-motoryacht-catamaran-de-rafael-nadal.html
Great White's bright saloon offers great comfort with its two large sofas next to the entrance to the aft cockpit, a dining area for 8 people at the bow and two 77" TVs installed back to back. An additional lounge area with sofa is located next to the entrance to the forward sundeck.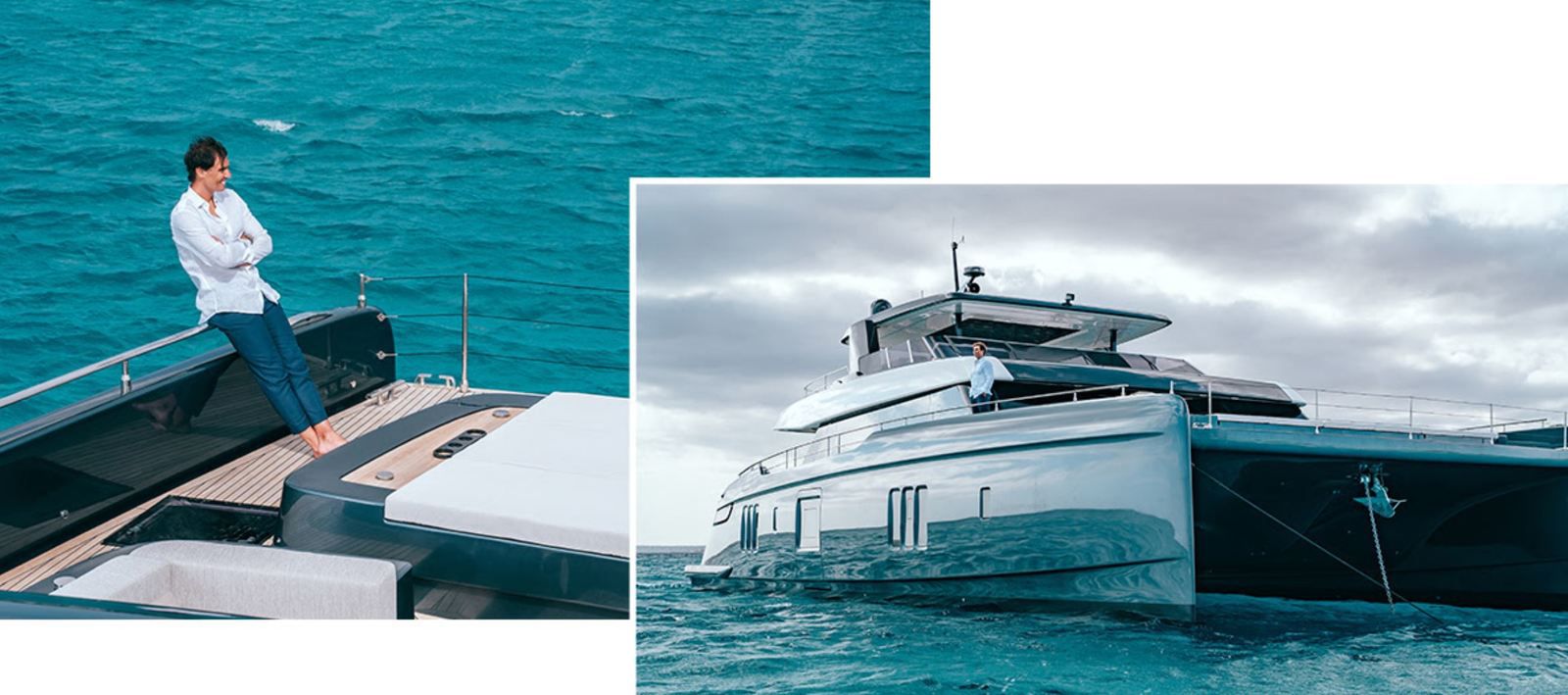 The large aft cockpit of the catamaran offers an exceptional open-air dining area, well protected from the sun and sheltered from the wind. Under the large sofa, the aft garage of Great White accommodates a three-seater jet-ski and a selection of nautical toys as well as a refuelling station. A hydraulic platform has been installed to carry the yacht's tender and provide additional space for sunbathing on the water's edge.
The flybridge is the privileged relaxation area where guests enjoy an outdoor lounge equipped with solariums and a bar.
Equipped with two 1200 HP engines, the 80 Sunreef Power Great White expects a top speed of 23 knots and a cruising speed of 16 knots.