The Vida 33 is the German version of Greenline's Neo 33, which Bavaria bought from the Slovenian shipyard last January!
Opportunities must be seized when they come along: that's what Bavaria did brilliantly, when it bought the dayboat range of the Slovenian Greenline at the last Boot in Düsseldorf.
At the time of the purchase, Baviaria had announced that it would take time to modify the Neo boats to adapt them to its customers and its positioning, and the past few months have enabled the Giebelstadt teams to start building the first two prototypes.
While waiting to be able to admire them in person, ActuNautique invites you to discover the first 3D visuals, which give you a first idea of the boat, whose concept imagined by Greenline had always seduced us!
If the Greenline Neo existed in 3 versions, Hard Top, Cabin Cruiser and Open, Bavaria has for the moment let the visuals of a Hard Top version of the Vida 33, the Vida 33 HT, which will logically be the first launched on the market, probably in September, in Cannes.
Bavaria Vida 33 HT - versatility as a key word
The concept of the Bavaria Vida 33 HT offers great versatility, with a hybrid deck layout between Bowrider, Sundeck and Open.
From the bowrider, the Bavaria Vida 33 HT has a full-width layout, with no gangways, which guarantees a large usable space, and a forward cockpit that can be accessed through a front door.
From this base, this model offers two possible layouts of the forward section: a first one integrating a central sundeck with a beautiful cabin, and a second one with a deep forward saloon with table and benches (Open).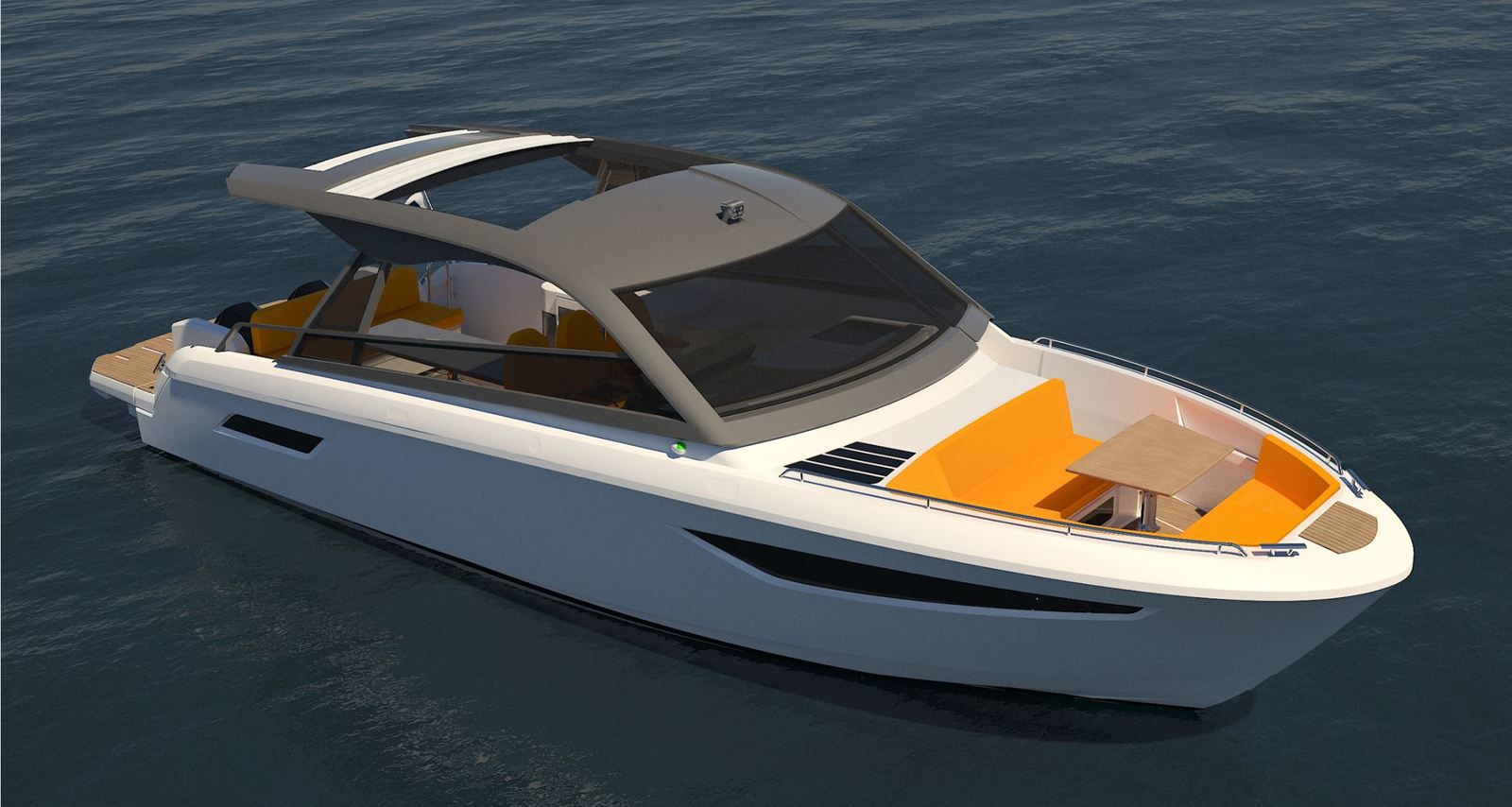 Bavaria Vida 33 HT with an Open-type forward cockpit, with a saloon and a shower room behind the cockpit
The Bavaria Vida 33 HT's large windshield and large cockpit cap with 2 canvas sunroofs ensure that the boat can be used all-weather, for increased versatility of use.
From an engine point of view, the Bavaria Vida 33 relies on Mercury (which was already the partner of the Greenline Neo), with two Mercury Verado 300hp V8 engines, ideal for pushing this new boat hard and quietly.
Currently being industrialised in Giebelstadt, the Bavaria Vida 33 HT will undoubtedly be one of the great novelties of the autumn shows.
Premiers visuels du Vida 33, le premier bateau hors-bord du chantier Bavaria ! - ActuNautique.com
Le Vida 33 est la déclinaison sous pavillon allemand, du Neo 33 de Greenline, racheté par Bavaria au chantier slovène, en janvier dernier ! La Bavaria Vida 33 - le premier hors-bord du chantier ...
http://www.actunautique.com/2020/07/premiers-visuels-du-vida-33-le-premier-bateau-hors-bord-du-chantier-bavaria.html